Benjamin Moore Color Of The Year
AEGEAN TEAL:
Take a moment to reflect and reset. Intriguing, balanced, and deeply soothing, the Benjamin Moore Color of the Year 2021, Aegean Teal, creates natural harmony.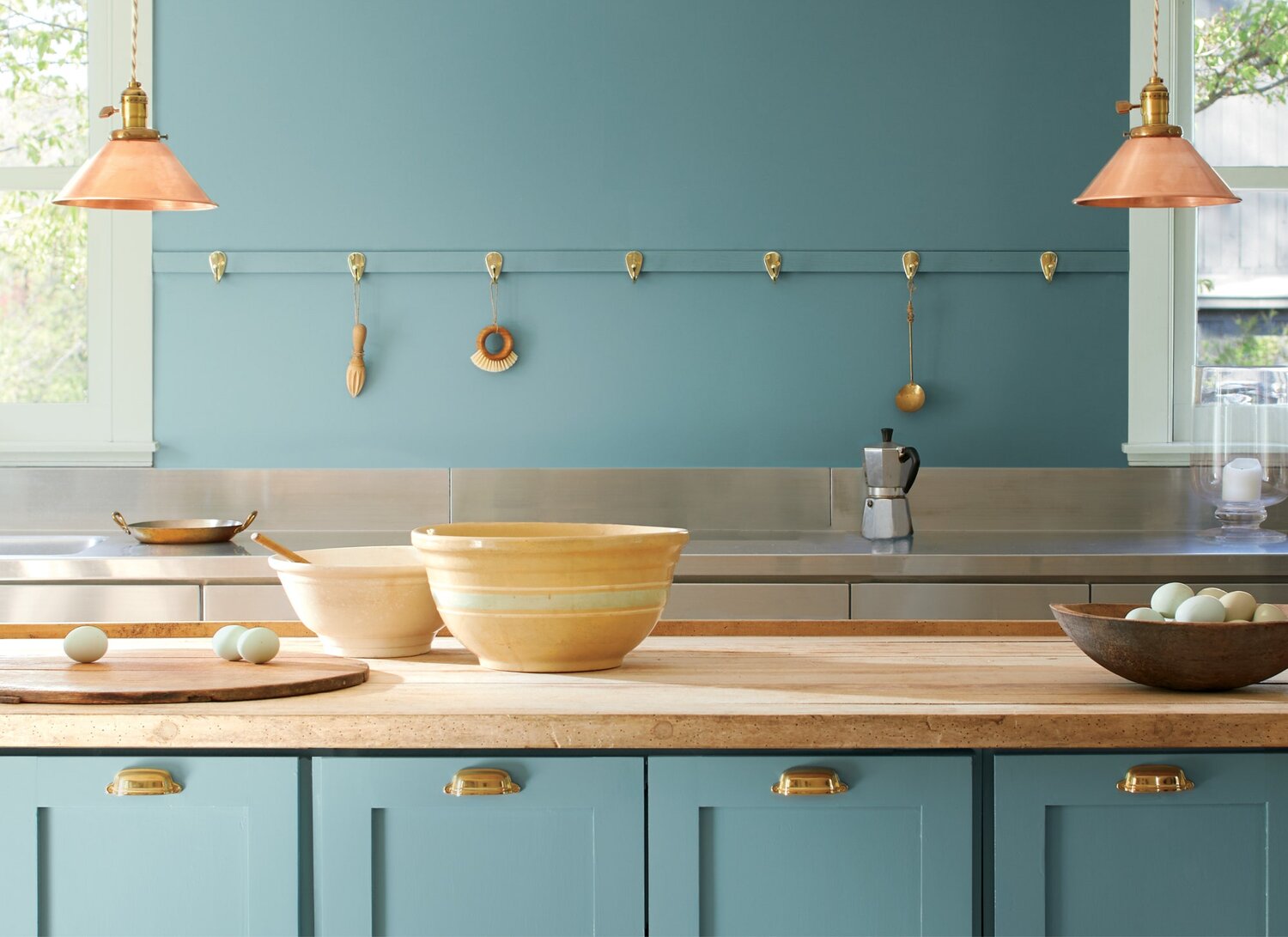 Celebrate the simple pleasures—think the faded rumple of linen sheets in the morning and perfectly ripened fruits on the windowsill. The twelve hues in the palette radiate warmth and wellbeing. These are colors that make your home feel even more like home. Settle in.View fullsizeView fullsize
Aegean Teal is one of 12 comforting, sunbaked hues of the Benjamin Moore Color Trends 2021 palette
JOTUN LADY:
Norwegian paint company Jotun Lady have presented a new color collection for 2021 called 'Rediscover'. The Rediscover collection consist of 4 color palettes that will help us rediscover our homes with new colors and color combinations.
WARM AND RUSTIC COLORS:
Colors from all over the world are represented in the first color palette. From golden pink shades of Moroccan desertsand to burnt orange shades with Mexican references. The earth's own colors create associations with landscapes and cultures around the world. Clay and rock, sand and soil. The materials that make up both houses and cities are essential building blocks, also in our lives. Red and brown, muted yellow and rustic terracotta. These are earth tones that have a unifying effect.
The warm color palette takes its inspiration from different cultures around the world and invites you to create a warm and inspiring interior. This is a palette for creatives, adventurers and lovers of true craftsmanship.
SOFT NEUTRAL COLORS:
The combination of neutral color tones can have a major impact on the atmosphere in a room. These colors do not demand attention, but envelop us in their brightness and soft, soothing appearance.
Minimalist rooms don't have to feel cold or empty. This palette of warm and timeless hues strikes a perfect balance between understated beauty. The shades can be used to create a monochrome style or combined with more colorful colors for exciting contrasts.
DREAMY PASTEL HUES:
The colors in this family are both retrospective and forward-looking, bringing an element of Scandinavian vintage into an otherwise modern interior.
Sophisticated and attractive. These shades create a nostalgic and contemporary style and open up to playful combinations in beautiful interiors.
AIRY BLUE TONES:
In an everyday life with constant distraction, beautiful botanicals, greens and grays can create an experience of timelessness and tranquility. This is a palette for those of us who want to be more present in the now and seize the moment. With these colors you create a cozy and harmonious environment. They encourage you to make your home an inviting place to recharge your batteries. From spectacular, beautiful fjords to rugged simplicity. The colors in this palette are inspired by the contrasts of nature and provide a new filling of fresh joy for all senses.
Grey-blue hues of the sea, the white foam peaks of the waves and gray-cut boulders – these are colors that characterize the Scandinavian coastal landscape. Places we like to visit when we need to take in the quiet and steady tranquility of nature.