Reminder that the new kitchen design workshop is scheduled for 24 September at Work-shop Melbourne, 195 Argyle street, Fitzroy.
In this workshop participants will  be guided through the process of designing your own kitchen, exactly as they expect it to be. We will discuss different finishes, hardware, styles, ergonomics & trends. We will employ planning principles and guidelines and by the end of the workshop participants will have a set of plans of their own designed kitchen!
Some feedback from the last workshop with The Kitchen Design Academy:
"The workshop was well prepared, highly informative and good value for money. I would definitely recommend it to my friends. We thought we had a good plan for our kitchen before, but now we feel 100% more prepared. Thank you very much!"
 There are only two enrollment dates left for the year: 3rd of October and 7th of November.  Make the most of this year and start a new design career in 2017! Enroll now and benefit from current promotion!
http://kitchendesignacademyonline.net/contact/
12 Designer Kitchens ThatWill Never Go Out Of Style
Many times kitchen designers are asked by clients: Which style will not date in few years time? Below are 12 examples of designer kitchens that will never go out of style.
Some kitchens are so perfect, they cause a ripple effect that can be felt for years. Designed by heavy-hitting talent such as Lynda Reeves, Suzanne Dimma, and Tommy Smythe, these kitchens transcend time (one is almost 12 years old) but continue to look fresh. See how these tastemakers absolutely nailed it and guaranteed that these kitchens will be populating Pinterest boards for years to come.
 For the 2010 Princess Margaret Showhome, the design team lead by Lynda Reeves bucked a white kitchen for a dramatic, moody palette with slate-blue cabinetry that lent a rich, historic effect.
 Frameless rift-cut white oak cabinets in a walnut finish establishes the Belgian farmhouse-inspired look that Hudson Bay veep Bonnie Brooks wanted in her kitchen. Instead of an island, she choose salvaged wood to make a rustic bench-style table for an unfitted, authentic vibe.
The composite bluestone tile in Bonnie Brooks's kitchen was cast from molds of 18th-century European churches and châteaux floors, for an authentically worn texture. Designer Jill Kantelberg selected rugged, overscale Cremone bolt hardware traditionally used on European windows and doors.
 This showstopper for the 2012 Princess Margaret Showhome highlighted the beauty of no uppers and a full height Bianco Carrara backsplash. Lynda Reeves and her team turned the island into a jewel by wrapping the back and sides in traditional recessed marble
Food stylist Sasha Seymour gave her kitchen renovation a European flavor with a tiled hearth and open fireplace oven, dark herringbone wood floors, and raw wood doors. The high/low combo of vintage brass hardware and kickplates with white subway tiles continues to draw major love from design fans.
Design editor Kai Ethier embraces rustic open shelving and didn't shy away from a whimsical cabinetry color (which spruced up $700 Habitat for Humanity ReStore finds) with character. Butcher block counters, a bold tile floor and subway tile walls are fresh and European in spirit.
This is a circa 2004 kitchen, but you would never know it. The design in designer Tommy Smythe's carriage house kitchen was a throwback inspired by Gosford Park, but Tommy was years ahead of the curve when it came to choosing black-painted window mullions, a slate tile floor laid in a herringbone pattern, an oversized pendant, and contrasting cabinets.
Designer Tommy Smythe combines a graphic Escher-style tile floor, a handsome black island, chalky grey cabinetry and a cherry-red lantern in his client's kitchen — and makes it all work. This design riffs on period kitchens, but is completely contemporary. Tommy notes that the owners didn't want to renovate this kitchen again, so this look needed legs.
The impactful Mexican cement floor tiles that Toronto designer James Davie chose for his kitchen are not for the fickle or faint of heart. Expect to see more cement tiles in the most cutting-edge spaces; the texture is non-slip and the color goes right through the tile so patterns stay crisp and graphic.
A kitchen doesn't have to be grand to spawn copycats. The 11-foot galley kitchen of former H&H art director Mandy Milks, who teamed up with designer Mazen El-Abdallah, is loaded with style. Soft touches, such as olive-painted cabinets, a Persian rug, and art casually propped on the open shelving, make this design feel personal.
A focus on humble materials gives Mandy Milks's small kitchen an enduring appeal and timeless quality. Simple linen curtains and articulated sconces are a quaint accompaniment to the industrial faucet and backsplash.
The striking waterfall Statuario marble island in Suzanne Dimma's kitchen must have launched a thousand imitations. Ditto for the pendants with gold interiors and matte brass wall sconce. The island is loaded with built-in storage, but the waterfall sides float off the ground, so it looks light.
Fans of House & Home editor-in-chief Suzanne Dimma and her husband, designer Arriz Hassam, took note of the mix of walnut and painted cabinetry. Suzanne admits that combo gives the kitchen much more personality and makes the space look layered and polished.
In a small galley kitchen, tiling the entire wall in marble is a cost-effective way to impart a luxe look. Designers Sarah Keenleyside and Lindsay Konior of Qanuk Interiors made pieces such as the standalone pantry and range hood a focal point with contrasting paint. Chunky wood shelves add warmth and don't block the flow of natural light like uppers would.
Highly patterned backsplashes have been riding a wave of popularity, but this marble chevron version by Feasby & Bleeks is easy on the eyes so the owners of this kitchen won't tire of it. Honed granite counters meld seamlessly with dark-grey lower cabinets, while substantive, burnished brass hardware scores major style points.
https://houseandhome.com/gallery/the-best-kitchens-from-design-influencers/
2017 Dulux Colour Forecast
The 2017 Dulux Colour Forecast, 'Antidote: A Colour Cure', has been unveiled, presenting a restorative remedy to the pressures of modern life through connection, tactility and balance.
Four distinct trends, Sentience, Chroma, Entwine and Construct, unite as an invigorating colour cure for the coming year. The colour palette of each trend encapsulates texture, depth and vibrancy to replenish the senses and provide a fresh perspective.
Bree Leech and Heather Nette King worked closely with Dulux as Creative Directors to craft and execute immersive visual representations of each 2017 Forecast trend.
The Forecast also previews several never-seen-before Dulux colours, ahead of an exciting wider launch due to take place later in 2016.
Andrea Lucena-Orr, Dulux Colour Planning & Communications Manager, who brought the trends and colour palettes to life alongside Bree and Heather, said the 2017 Forecast will encourage Australian design professionals to consider and use colour with new purpose.
"This year, the Forecast presents a much-needed remedy to the modern world of lifestyle challenges, such as screens and smooth, unsympathetic surfaces.
"Drawing on international influences and research analysis, as well as eclectic and retrospective references, the four trends will inspire enhanced personal living and cultural dialogue," she said.
The Sentience
The Sentience trend re-discovers colours which are soothing and tonal, providing relief from the pressure of screens and monitors. Tactile moments are savoured and the inherent nature of materials is celebrated. TheSentience palette features warm, flesh tones and vegetal hues including Dulux Humble Fawn, Pinkham, Wasabi and Centre Dust.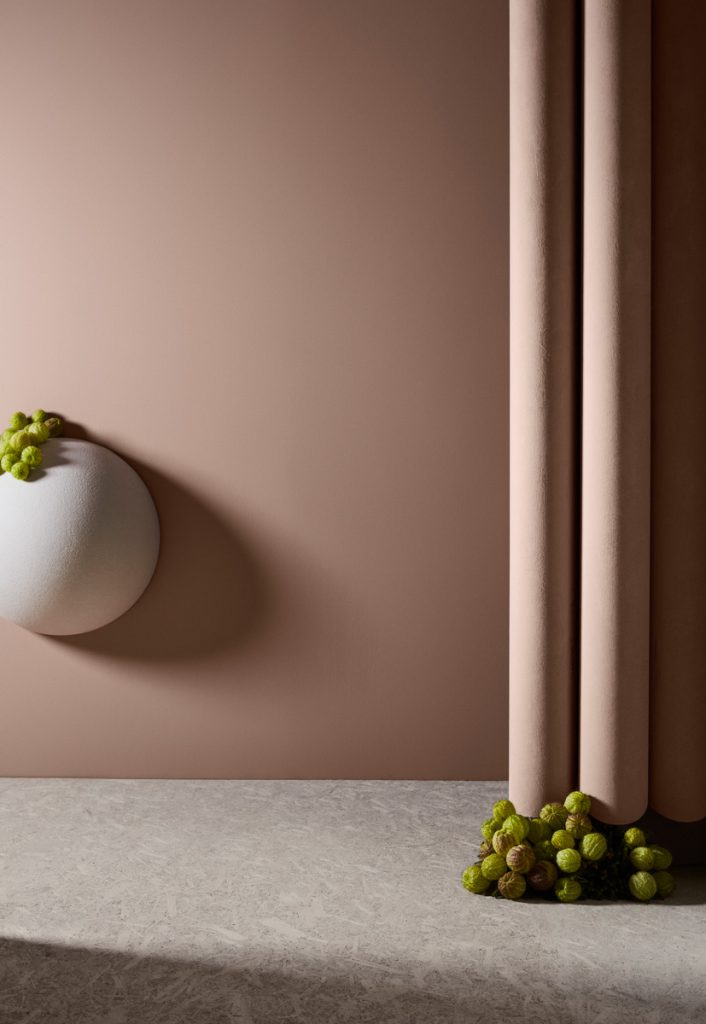 Chroma
Reviving colour stimulation and excitement, Chroma breaks up repetition with vivid and chromatic tones. Post-modern and retrospective references are present but indistinct, as the trend remains highly contemporary and accessible. Illusions are created through linework, block colour, graphic elements and dominant forms.
Chroma's palette is comprised of bold and saturated shades including Dulux Baby Melon, Deep Arctic, Red Capital and Hay Wain.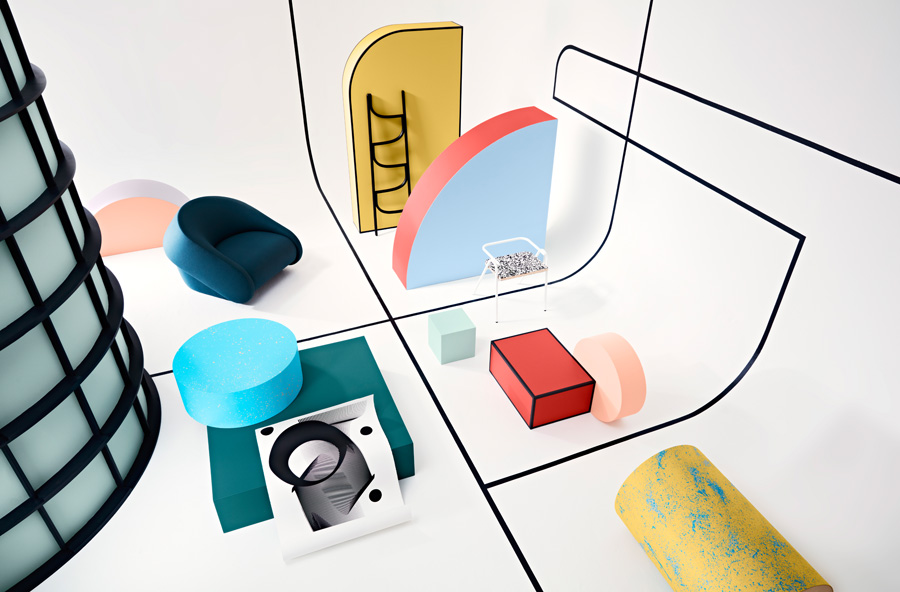 Entwine
Entwine provides a colourful link to a global context, bridging diverse cultures and philosophies. Forging a connection between tradition and modernity, the trend focuses on the simplicity of weaving and its unique heritage, representative of acceptance and tolerance. The Entwine palette is inspired by landscapes from South American to the Middle East, featuring rich ethnic colours including Dulux Carmen Miranda, Gold Pheasant, Forest Fruit Pink and Complex Blue.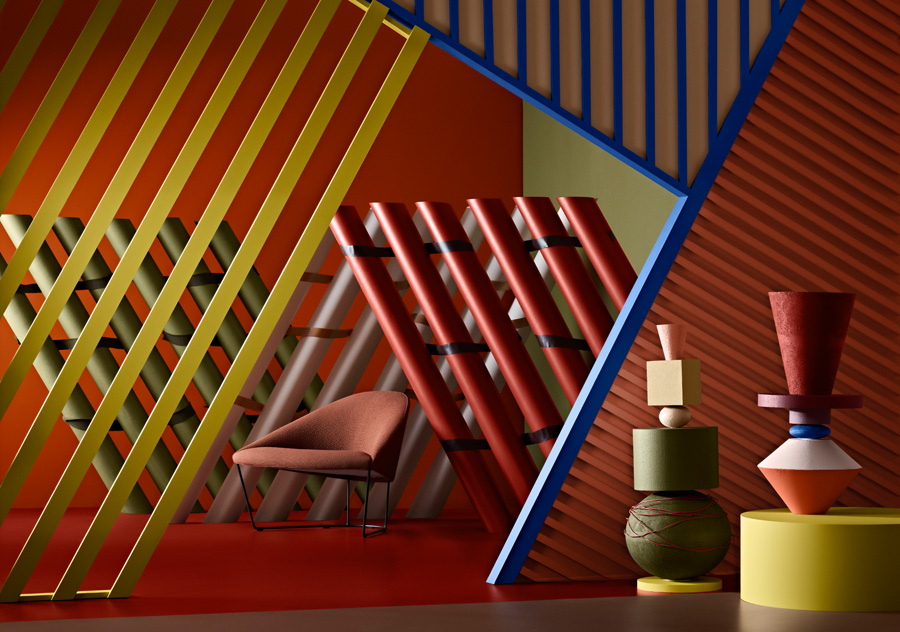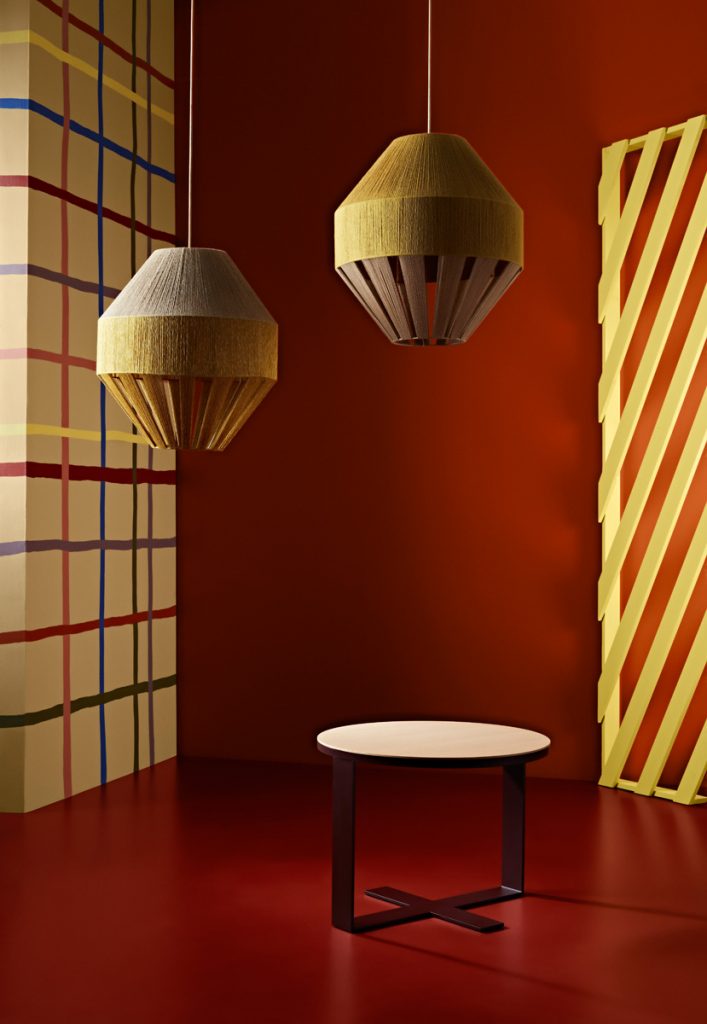 Construct
A solid foundation inspires the Construct trend, a fusion of luxurious and industrial elements. A subtle, tonal palette creates depth and atmosphere, whilst accentuating architectural details. A graduated palette is showcased by the Construct trend, featuring Dulux Grey Master, Ahoy, Hauraki Gulf and soon to be released Metal Shimmer effects.