Jobs Market place-46 kitchen designer job posted in the last few weeks in Melbourne. Here are the top ones:
ANC Group

Melbourne , Eastern Suburbs
$50,000 base (negotiable) plus commission

Work with the No.1 Italian Kitchen Brand- Scavolini.

Belair Design Group – Blackburn VIC

As a Personal Assistant you would be working with some of Melbourne's leading Kitchen Designers working on a variety of domestic kitchen and bathroom renovations.

timberon cabinets – Thomastown VIC

CNC programmer/Kitchen designer to joiner our team. We manufacture custom made kitchens, vanities and architectural joinery for a variety markets Duties will include

Vincent Van Duysen was born in Lokeren, Belgium in 1962, and took a degree in architecture at the Higher Institute of Architecture Sint – Lucas, in Ghent. In 1990 he opened his own studio in Antwerp, concentrating on the field of architecture.
Most of his designs originate from his architectural projects, developing furniture from an architect's point of view which means starting from space rather than shape. His designs refer to primary forms or historical objects, redefining them in a contemporary way.
The balance between shape and vision is an important aspect in his work as well as durability and functionality, comfort. However Vincent is not afraid of aesthetics, for him it is an essential part of de 'art de vivre', the emotional side of architecture. His furniture collaborations include the VVD collection for B&B Italia launched in 2002. The first monograph on his work was released in 2001 edited by GG Editorial in Spain, the second monograph released by Thames & Hudson in 2009.
Vincent Van Duysen was named Designer of the Year at Biennale Interieur 2016, for his  standout projects  admired for his minimalist style.
The award comes after a busy year for the Belgian, who was appointed to the role of creative director at furniture brand Molteni&C in April – making him the company's first creative director since the 1990s.
Following his appointment, Van Duysen has been focusing on refreshing the brand's image as well as working on its exhibition stands and retail stores.
Although best known as an architect, he has gained a reputation for his minimalist aesthetic across a number of disciplines, including interior design, furniture and lighting design.
VVD | Linear kitchen
Lacquered linear wooden kitchen without handles
Manufacturer DADA
Vincent Van Duysen reinterprets the recessed handle detail in a modern and sophisticated key, working on the contrast between the slim side and end units and the considerable thickness of the worktops, which fit in, interrupting the linearity of the worktop, with stone sink bowls. The alternating materials and the interplay of solids and voids give rise to a dynamic and at once sophisticated kitchen. Generous pul l-out trays, open-ended drawers and under-top trolleys complete the project. An aluminum load-bearing structure allows compositions completely suspended from the floor. Innovation is expressed with technological details such as the built-in LED strip light, the aluminum profile that discreetly designs the door edge, improving its grip and the innovative pivot hinge that allows the door to open 180°, making the internal space more usable. The kitchen gains a new architectural look, also thanks to the elegant ceiling units and slim, transparent glass cupboards with soft-closing micro-hinges.
http://www.archiproducts.com/en/products/244221/wooden-kitchen-with-island-without-handles-vvd-kitchen-with-island-dada.html
http://www.spacefurniture.com.au/vincent-van-duysen.html
ARREX LE CUCINE IS AN ESTABLISHED NAME IN THE KITCHEN FURNITURE SECTOR.
Arrex Le Cucine has, since 1973, been one of the leading lights both in Italy and internationally in the kitchen furniture manufacturing.
Our task has always been to build your dream kitchen using the best furnishing ideas, the latest technology and the most innovative solutions available in the furniture sector. This is how the company was created and how it has grown, paying close attention to the needs of those who choose our kitchens as their reliable, irreplaceable companions in their daily life.
WE DESIGN AND PRODUCE FITTED KITCHENS AND LIVING ROOMS IN MODERN, CONTEMPORARY, TRADITIONAL AND COUNTRY STYLE THAT MEET YOUR REQUESTS AND CLOSELY ABIDE BY YOUR WISHES.
We offer a complete range of products, testifying to the fact that our growth and establishment has firm roots, thanks to continuous research into technology and a passion for design: linear kitchens, corner kitchens, kitchens with a central island or peninsula, masonry kitchens, kitchens with living room elements that integrate into the wall and living spaces. In addition to offering fully customisable solutions, our collections come in different styles: modern, contemporary, traditional, country, shabby-chic, traditional-contemporary, high-tech and Nordic – the fruit of original ideas for creating the very best kitchens.
CURRY
THE MODEL CONCEPT:
In oak wood, Curry  brings to life current trends.
The frame is made from solid knotted oak and features an original natural finish. The character of the wood is the force and beauty behind this kitchen. The knots and visible grain mark its unmistakeable identity. It is available in a coloured version too and the grain and knots still remain visible behind the  chosen shade.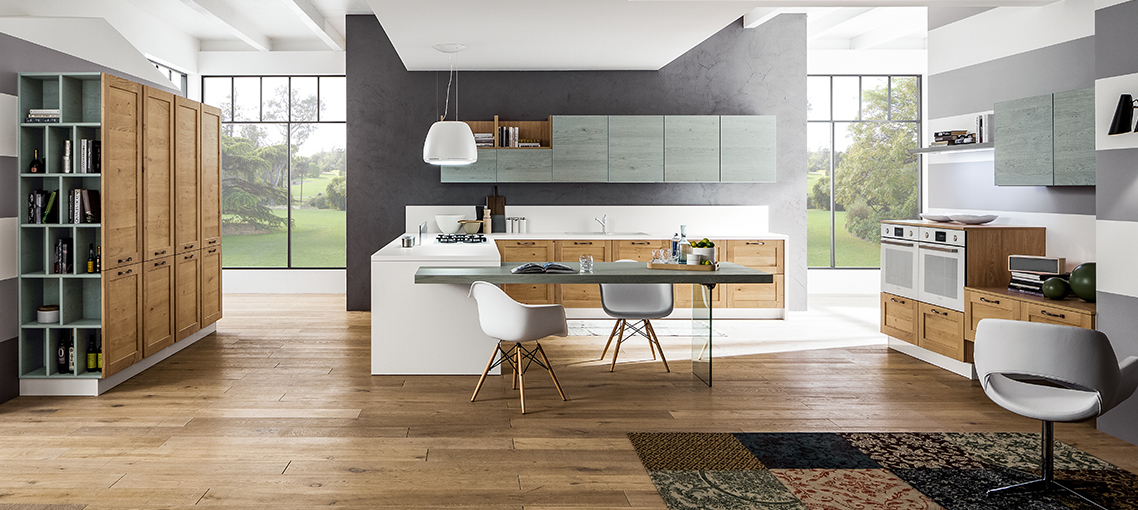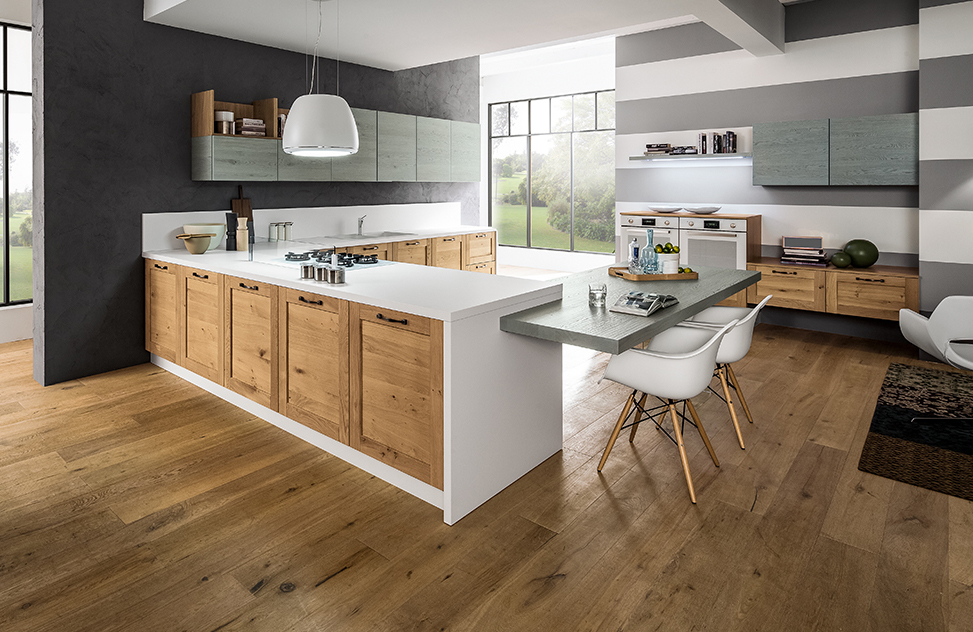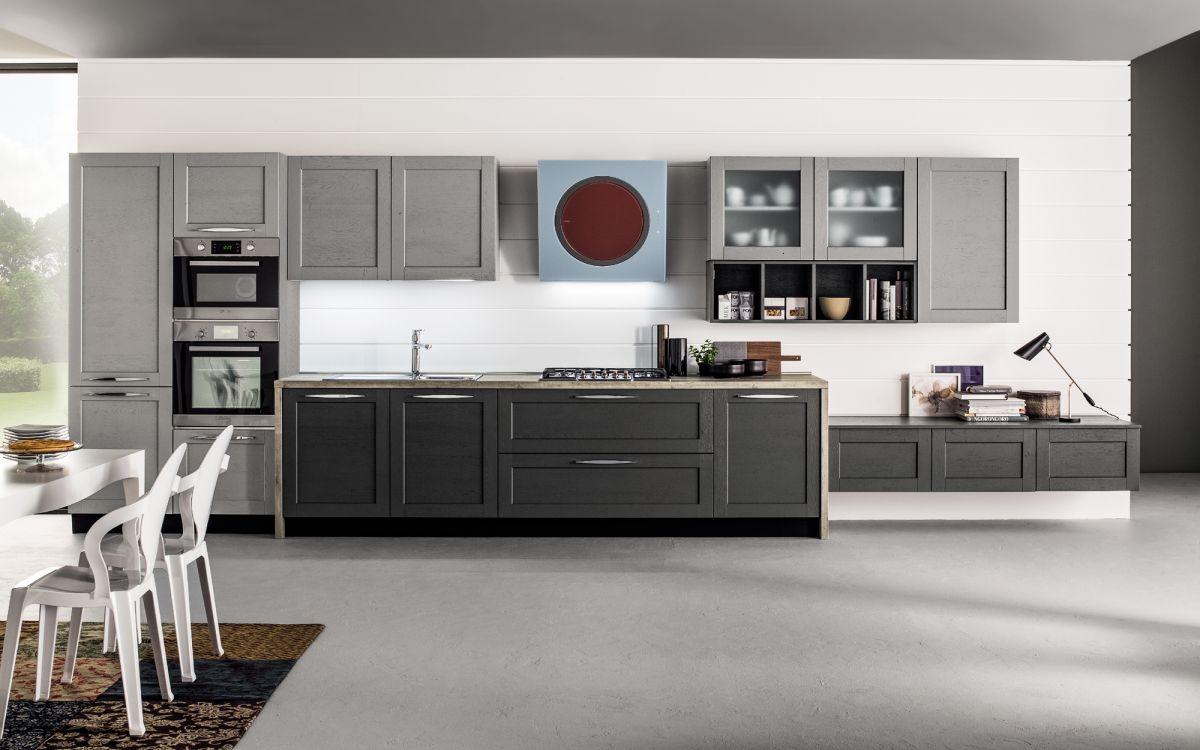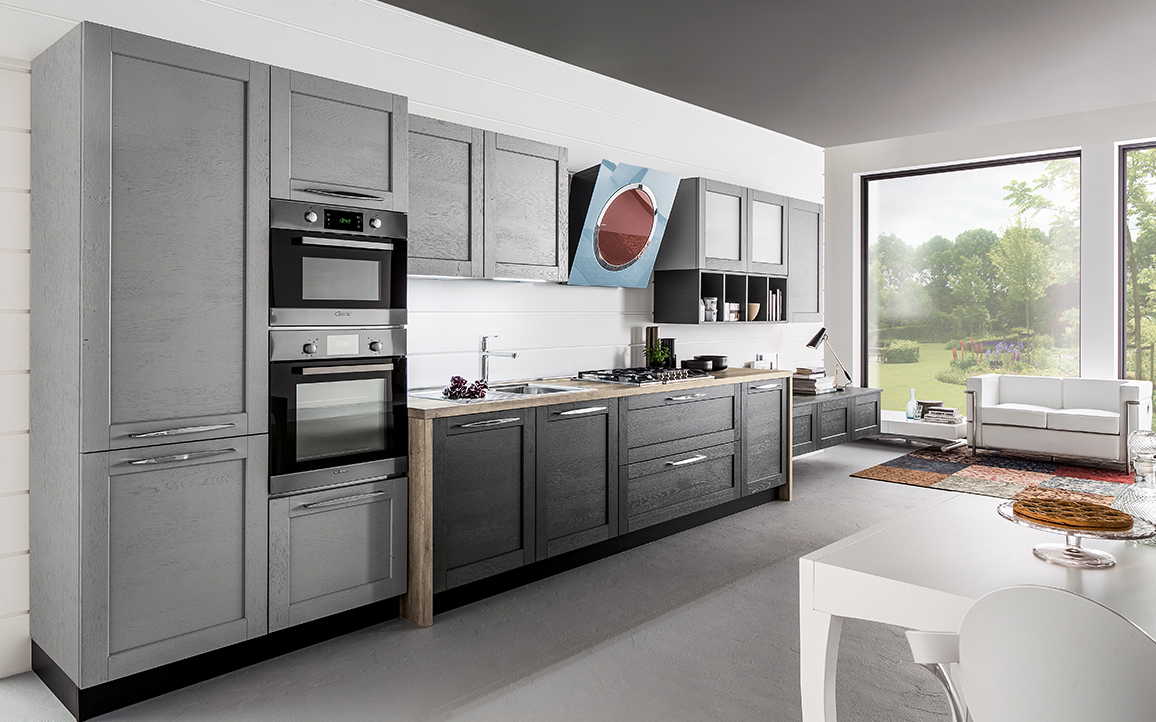 TIMO
THE MODEL CONCEPT:
The kitchen as your trusty life companion
13 different high-gloss colours for a kitchen design that shines, reflects, plays with light and is designed to make sure you have everything to hand.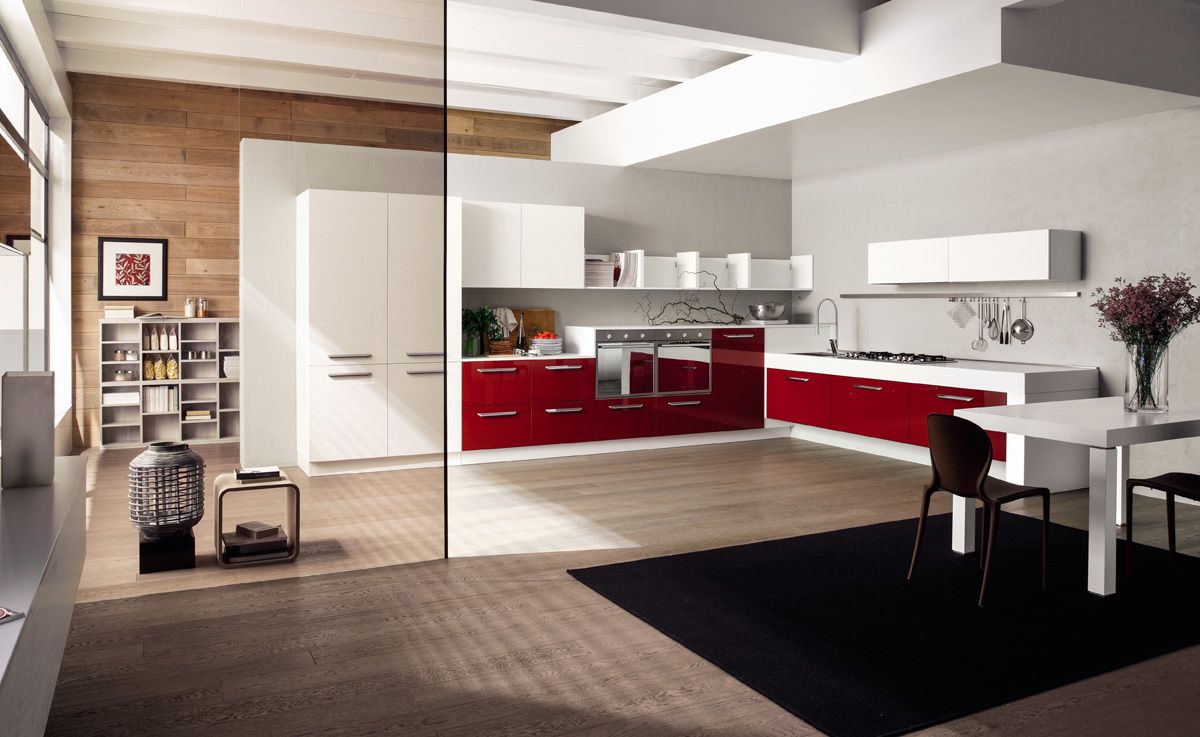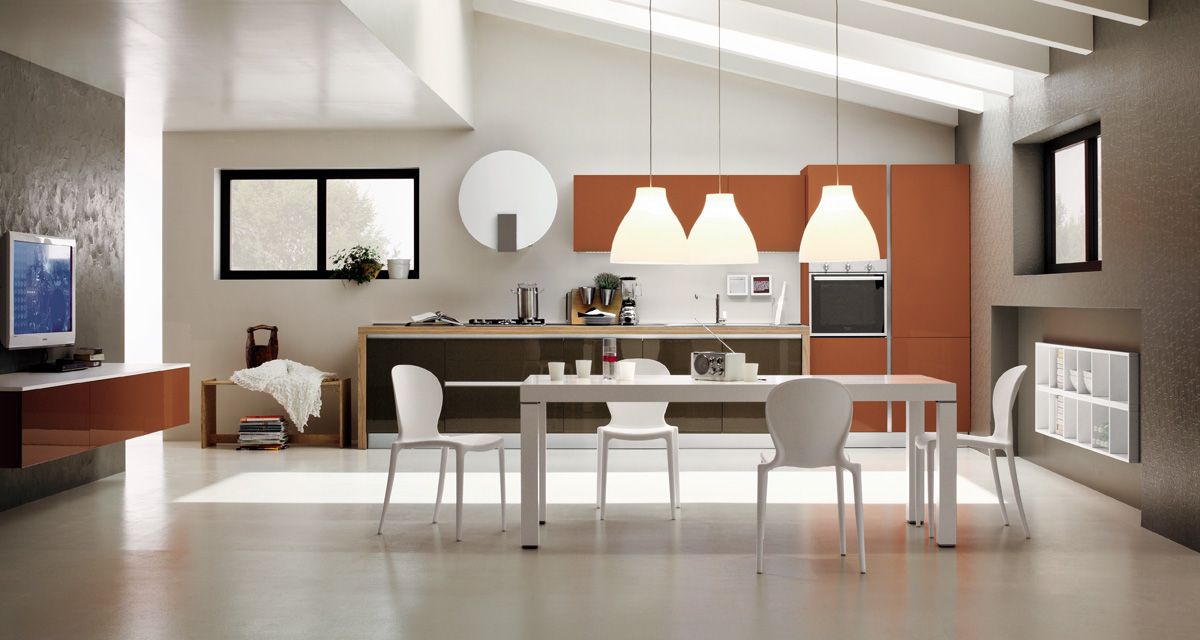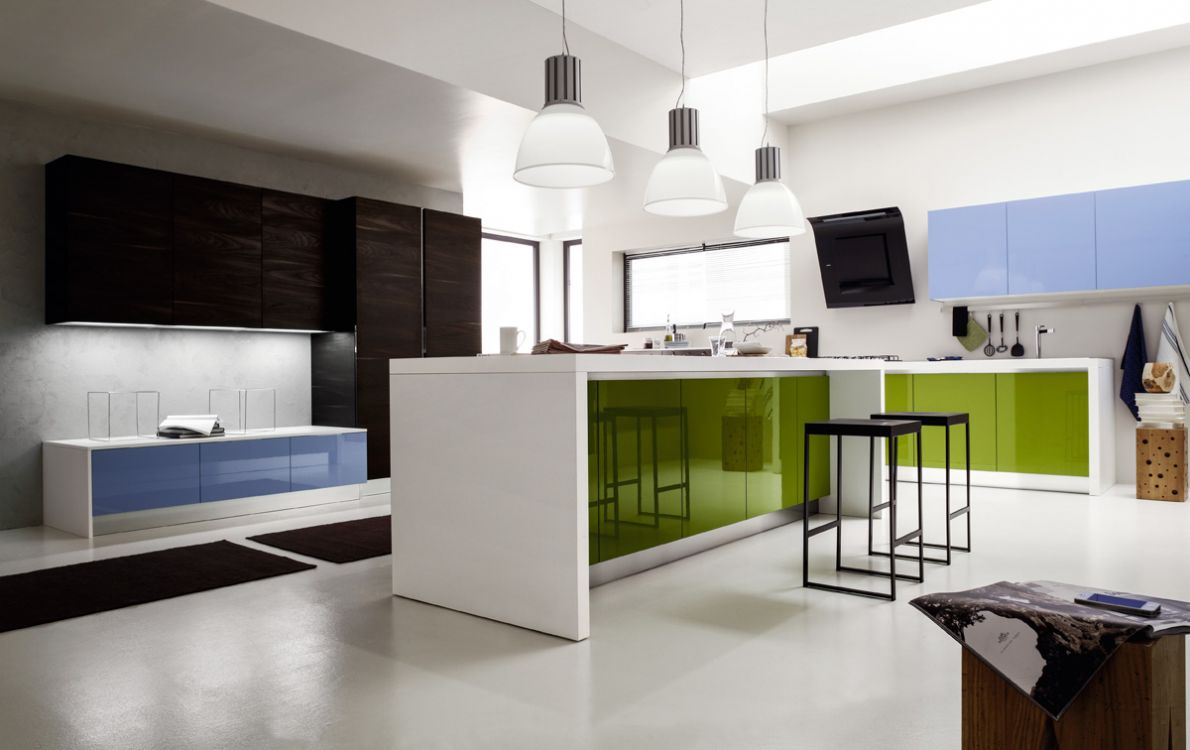 ARCOBALENO
THE MODEL CONCEPT:
A naturally versatile kitchen
Arcobaleno is the kitchen of your dreams: within just one aesthetic profile you can choose from laminate, veneer and lacquer in a myriad of different variants.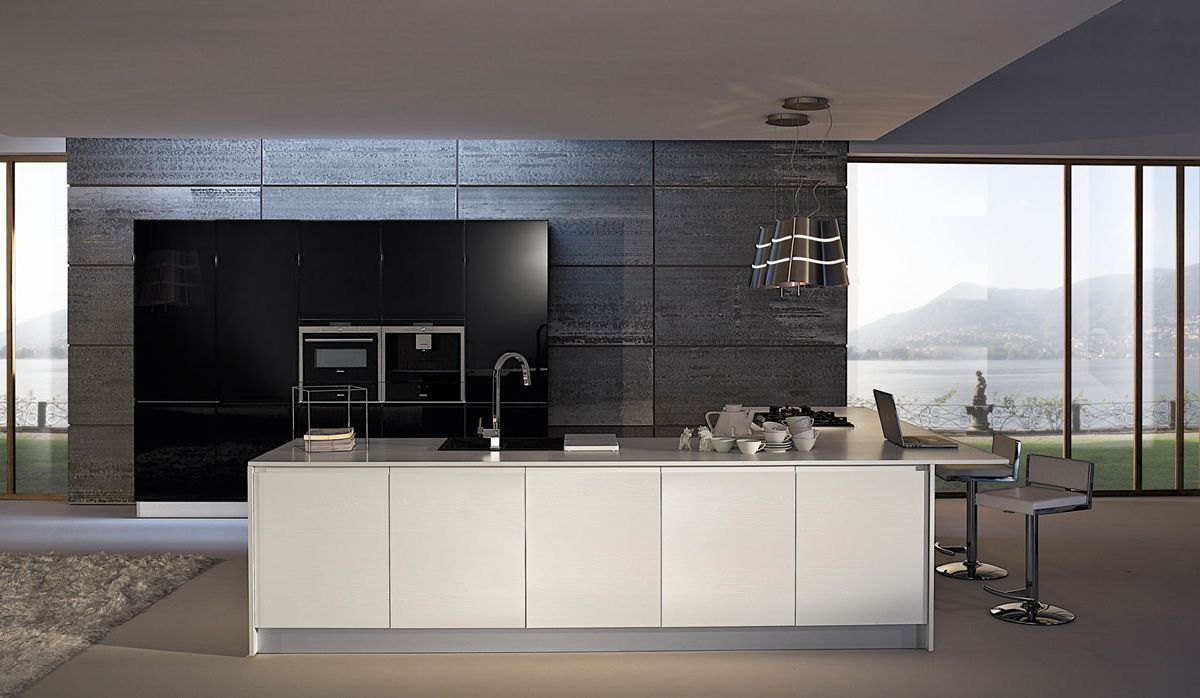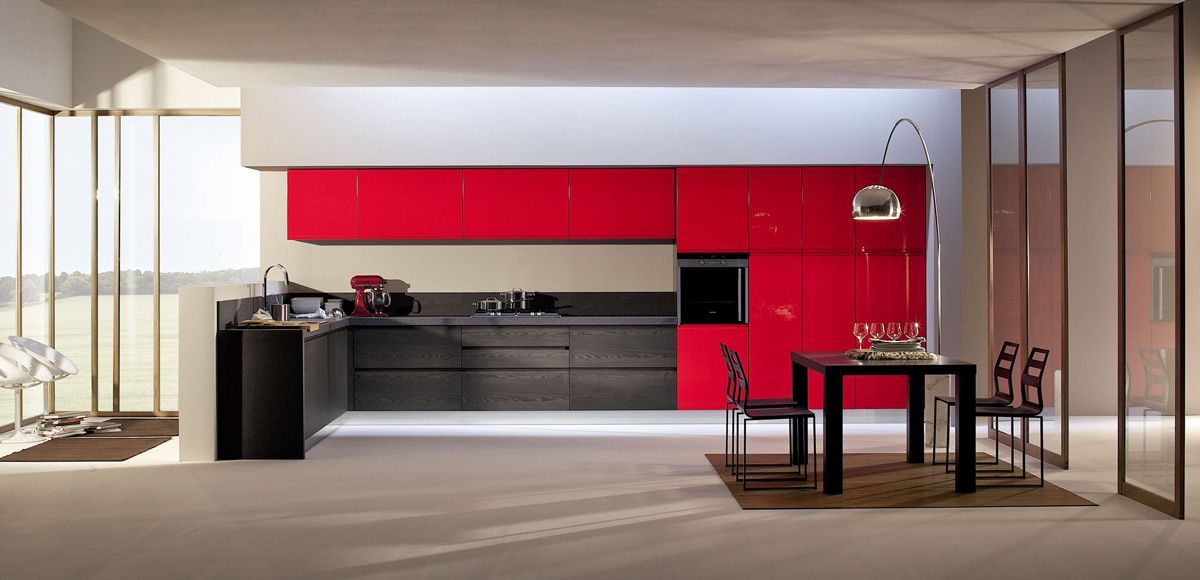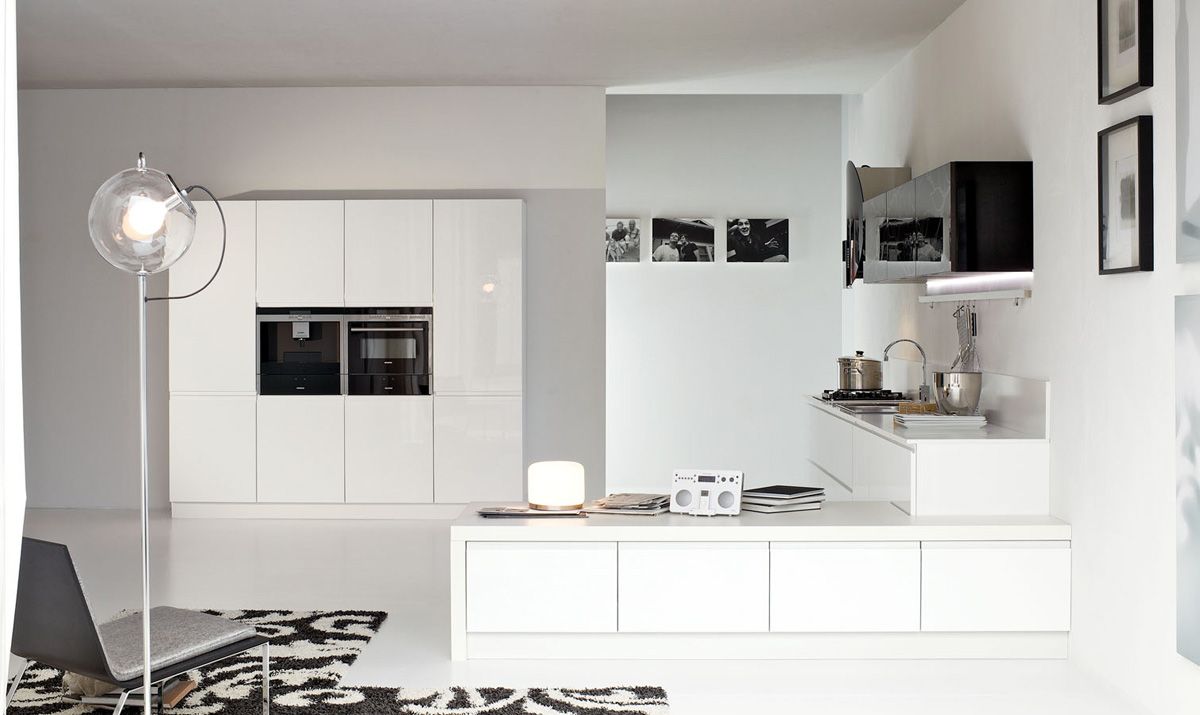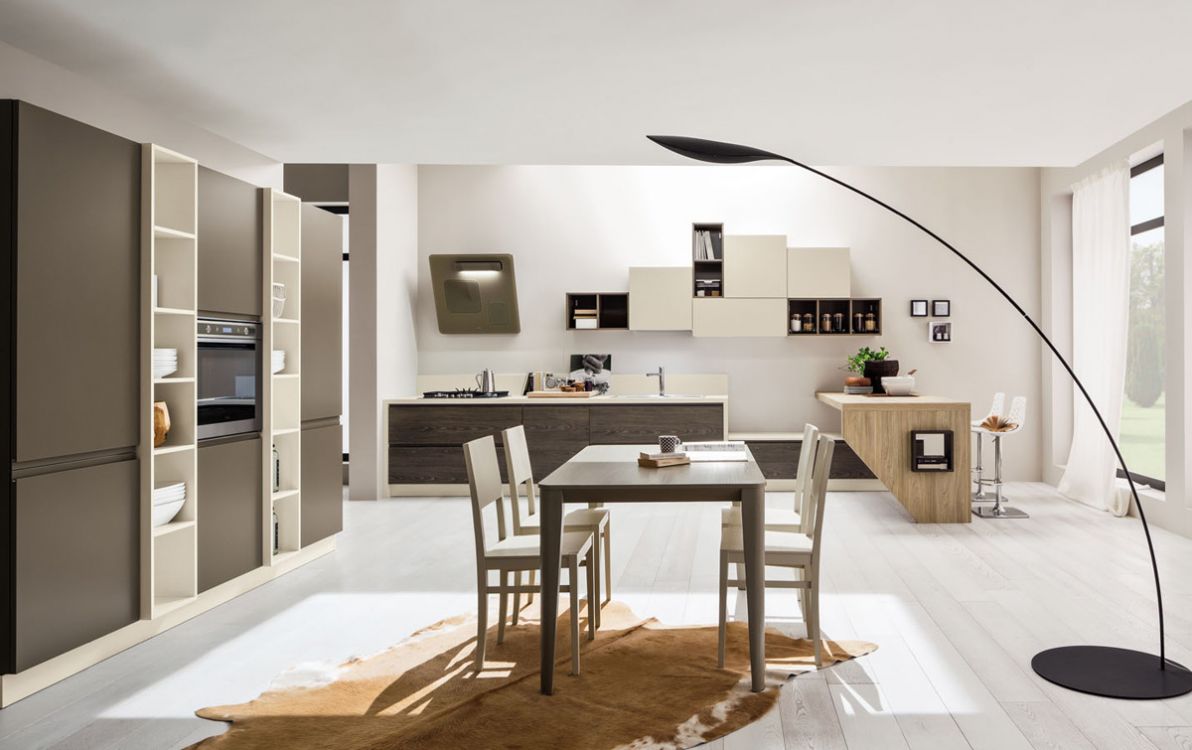 GLORIA
THE MODEL CONCEPT:
When the traditional kitchen is the face of your desires
This kitchen is unmistakeable in its design, made from solid stained walnut or lacquered in a wide range of shades, allowing you to choose the one you like best. Thanks to Gloria, designing your traditional kitchen really is a one-off experience, and living with it is a true joy.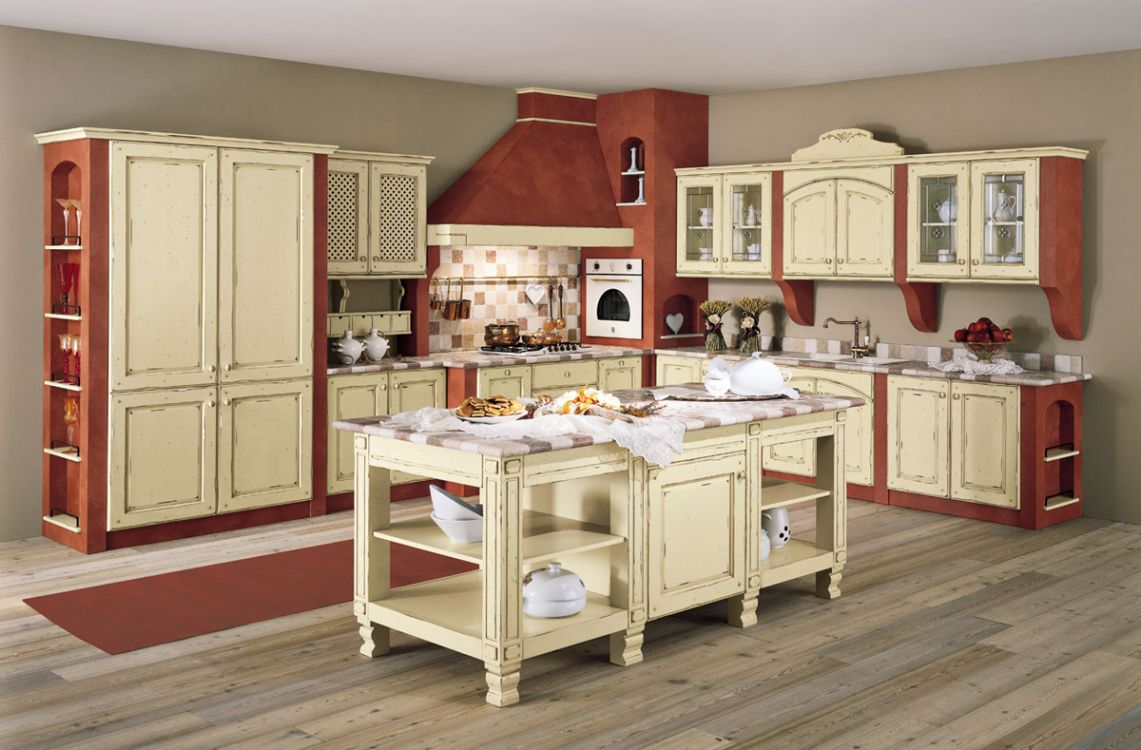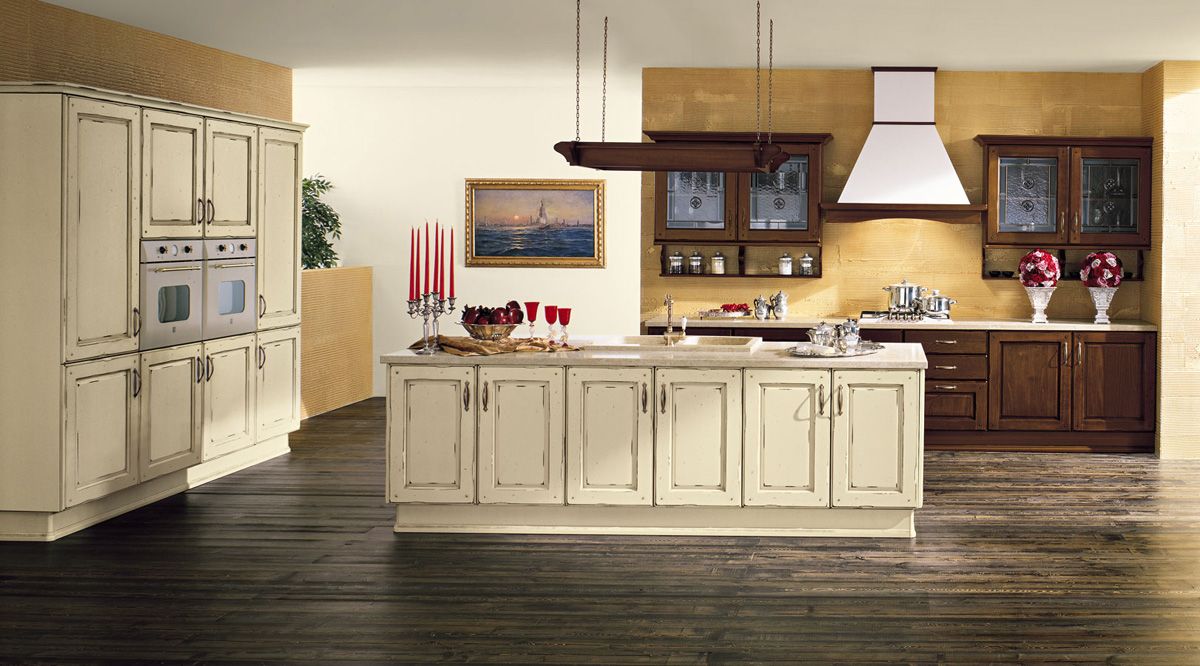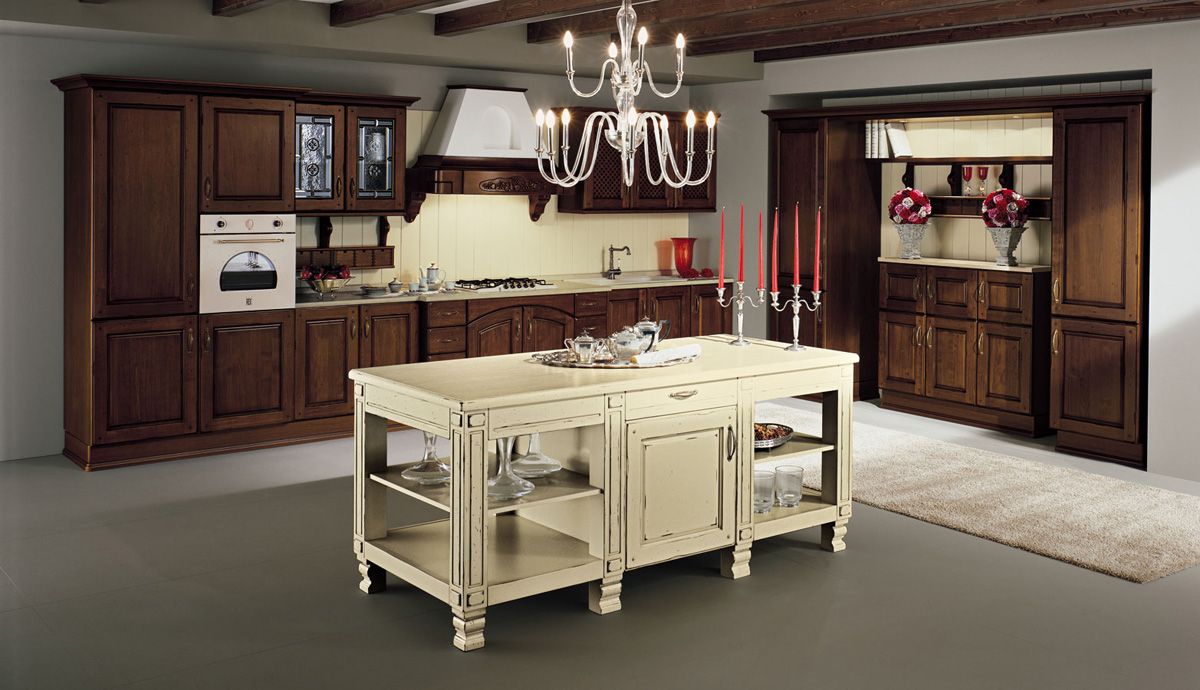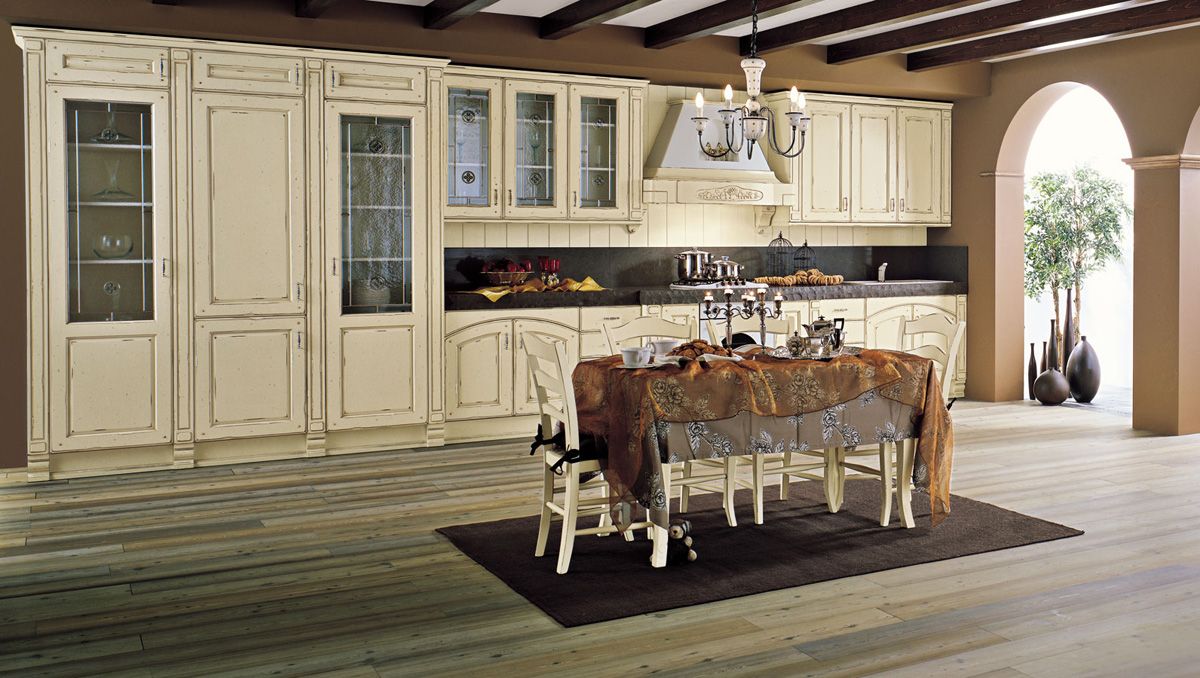 http://www.arrex.it/en/prodotto/gloria/
AN ECO-FRIENDLY ALTERNATIVE TO BORING APPLIANCES
The latest from James Stumpf, this series of appliances (toaster, mixer, and blender) utilizes sustainable and unconventional materials to make each not only more eco-friendly but stylistically different than examples currently on the market. The series is characterized by its heavy usage of steam-bent bamboo plywood and glass as well as visibility to the inner workings of each machine. The result are beatiful appliances almost completely redefined as we know them!
Part one of the series is a toaster designed using steam-bent bamboo plywood, glass toasting trays, a 2″x1″ touchscreen and quick-cooling coils embedded within the glass toasting trays. Gone is the bizarre popup mechanisms of toaster's past – the toaster features wide, easy access slots. The heating coils feature quick-cooling technology and the UI tells the user when its safe to grab their toasty treats. Bamboo and glass are both sustainable and renewable and the design uses no plastic and minimal metal.
Part two of the series is a kitchen stand mixer designed using a steam-bent bamboo plywood frame, glass mixing bowel and pulleys and an exhibition belt drive system. The steam-bent bamboo plywood frame exposes the motor, the belt drive system and the gear-train in the mixing head. The motor speed is controlled with the knob mounted in the back on the electric drive motor. The belt design was inspired by a vintage watchmakers lathe and is guided on two glass idler pulleys. Bamboo and glass are both sustainable and renewable and the design uses no plastic and moderate amounts of metal.
Part three of the series is a kitchen blender designed using a machined bamboo frame, a glass blending chamber and an exhibition belt drive system visible through a glass base. The electric motor is concealed in the machined bamboo cylinder and connects to the blending chamber through a belt drive system that gears the motor up to a 2:1 ratio. The belt design was inspired by a vintage watchmakers lathe and is concealed behind a thick glass base/platform for the blender. The motor's speed is controlled with the aluminum knob above the bamboo cylinder. The blending chamber is made entirely of glass and features a low-profile stainless steel chopping blade. Bamboo and glass are both sustainable and renewable and the design uses no plastic and moderate amounts of metal.
Designer: James Stumpf
India Mahdavi puts a modern twist on Ladurée's sweet Versailles-inspired aesthetic
GENEVA – For Ladurée's latest shop located next to the historic Four Seasons Hotel des Bergues, Paris-based designer India Mahdavi designs a space where Marie Antoinette meets Alice in Wonderland.
The shop comprises the patisserie, the salon Mont Rose and the salon Étoilé (in English, the Starlit salon) with unique designs that echo one another in their subtle shades and textures. A forest-green wall unites the salon Étoilé while a wall of mirrors – à la Versailles – draws attention in the salon Mont Rose.
Throughout the space, curved chairs and scalloped banquettes in plush velvet surround tables swirled like candy canes. Meringue-like lighting fixtures hang from the ceiling and underfoot, a graphic black and white marble floor adds a classic touch.
The bespoke furniture and decorative lighting pay whimsical tribute to the light and colourful macarons, signalling unabashed luxury and a celebration of the sweeter things in life.
http://www.frameweb.com/news/india-mahdavi-puts-a-modern-twist-on-laduree-s-sweet-versailles-inspired-aesthetic?utm_source=Frame+Weekly&utm_campaign=8fa976830a-EMAIL_CAMPAIGN_2017_02_28&utm_medium=email&utm_term=0_a5314edf57-8fa976830a-32773753
http://designaddicts.com.au/platform/2017/02/27/small-space-big-personality/?mc_cid=0bcb17edd0&mc_eid=166d025e53