Here is a comment from Bill Powers, President of Technology Enhanced Education from University of Texas: "To me, this is (online learning) as exciting as learning can get. Because it isn't just a matter, anymore, of making sure that you get a healthy dose of content knowledge, but also a chance to embrace experiential learning and skills development. And there are so many new ways to engage —peer-to-peer, online academic networks, adaptive interactive simulations, and so many more. This richness and diversity in how students engage the learning process suggests to me that higher education is in a place that has never been more vibrant and more exciting."
In our efforts of being accessible to as many candidates is possible, our group of academics and administration  have developed a new system of course delivery, which we called -Distance learning. To  date, this is the most affordable system of learning about kitchen and bathroom design. If you are interested in finding more about it, send us an inquiry.
http://kitchendesignacademyonline.net/contact/
Federica Solito
Interior designer
Grosseto / Italy
Designer interior and commercial design . She graduated in April 2009 at the Faculty of Architecture Industrial Design in Florence. It develops during the years of training a good technical understanding within the study of Geometry. Eros Gualtieri, helped design hotel selection and SPA. By participating in the course of V-Ray, organized by Ciro Sannino and Carmine di Feo, she develops advanced skills in the processing of highly photorealistic images. In 2011 she collaborates with the Tetrao Design Ltd. Grosseto, where designing local entertainment, lounge bar, discos, bars and restaurants. Among these ilGlamour Cafè Bergamo and Dejavu 'Avola. In September 2011 she won the scholarship for the course New Entertainment Design at the Politecnico di Milano, where she designed, together with other participants in the course, a new wine bar concept, the project is published in Bargiornale magazine in March 2012. In April of 2014, it is located on the console fixed Holly, by the Miniforms the door in his stand of Salone del Mobile 2014, up to let her in September Miniforms Catalogue. She currently works with the Fedeli Arredamenti srl.
http://www.archilovers.com/federica-solito/
The company D'Angeli was founded in 1974 by Giorgio D'Angeli.
The experience gained in woodworking, tenacity and belief in a logic of living on a human scale, they led us to grow by developing new forms and to evolve to respect and craftsmanship that always we put in our products. The wealth of knowledge and experience of the Italian cabinet-making tradition, the "nice" around us leads us to strongly express our creativity and our enthusiasm, desire that is also found in the second generation of the family D'Angeli.
Together with our co-workers, people who love their work, highly qualified and with large manuals and manufacturing capabilities, mixing with skill innovation and memory, we create masterpieces that stand the test of time and are not affected by the succession in a continuous mode incentive to implement the search for endless ways of being and living.
Classical Collection
Empera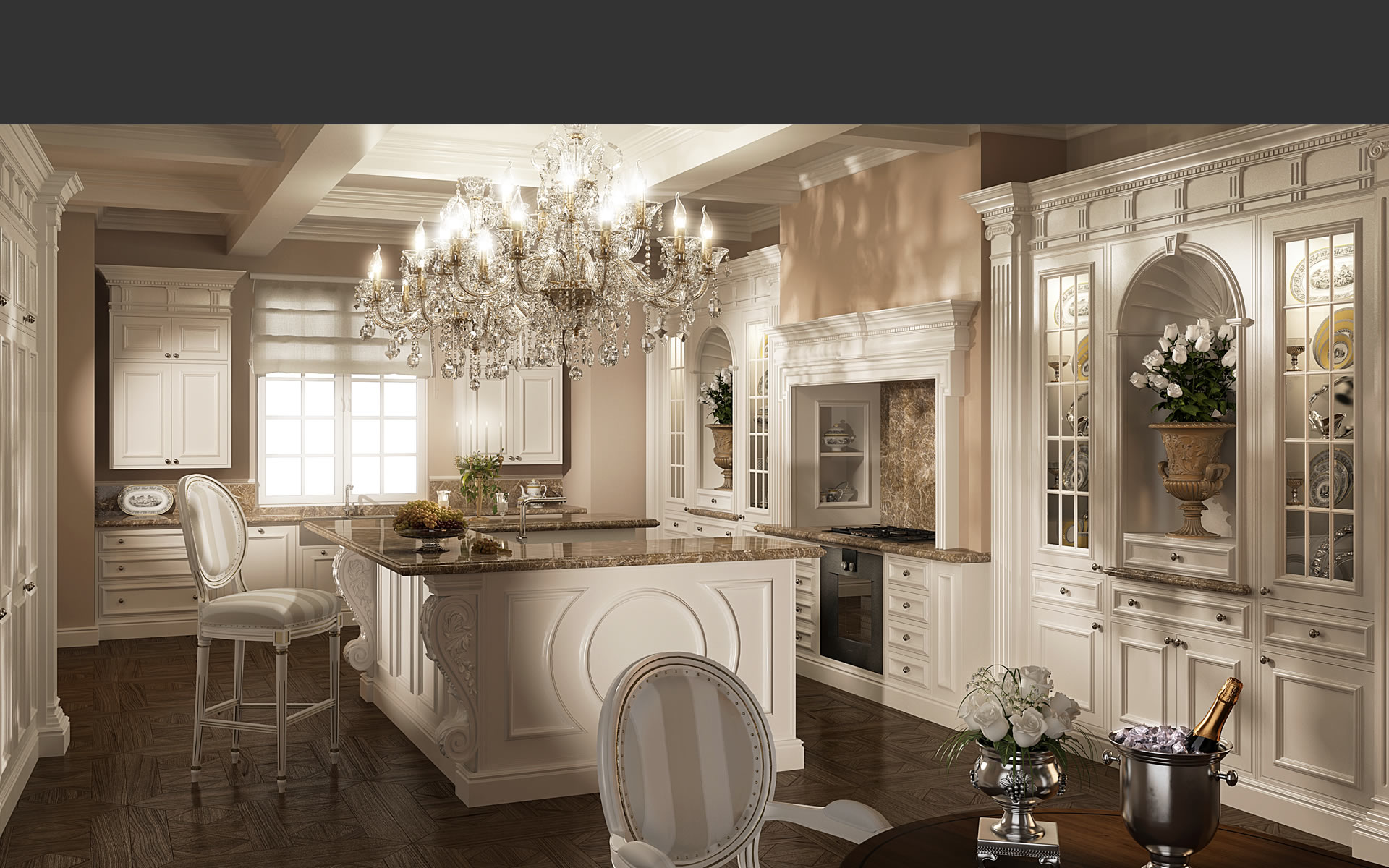 Exedra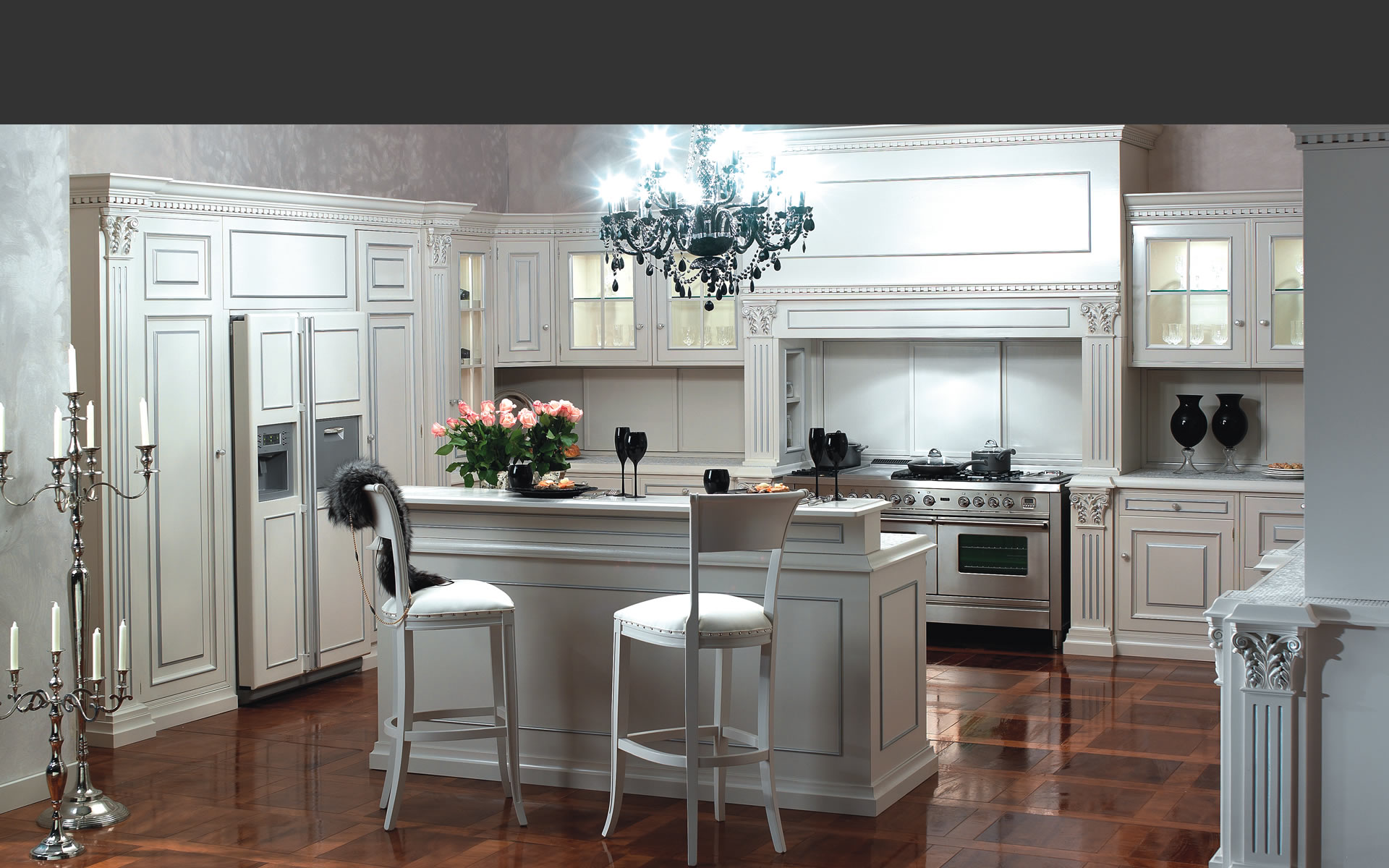 Classic Contemporary
Althea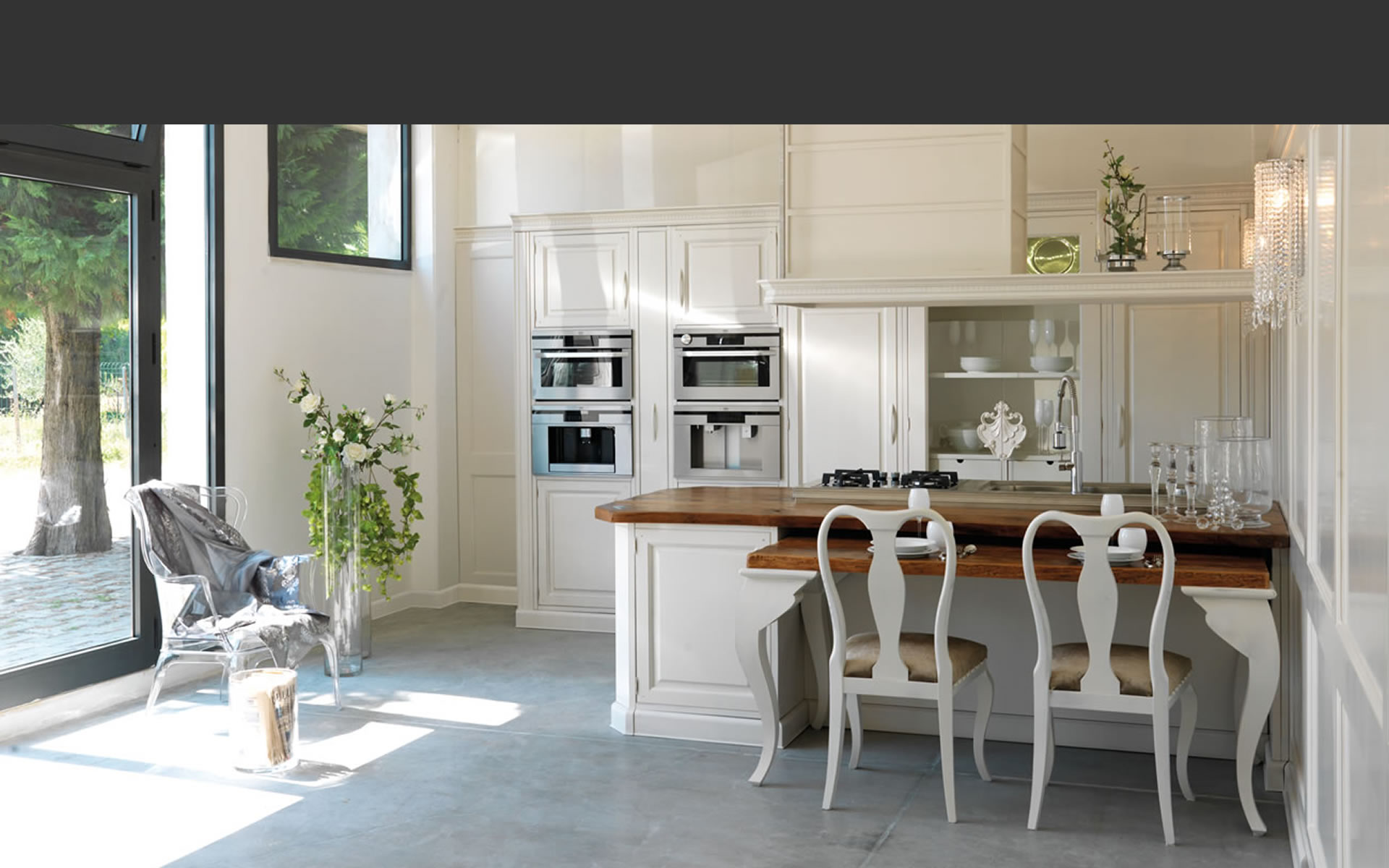 Magistra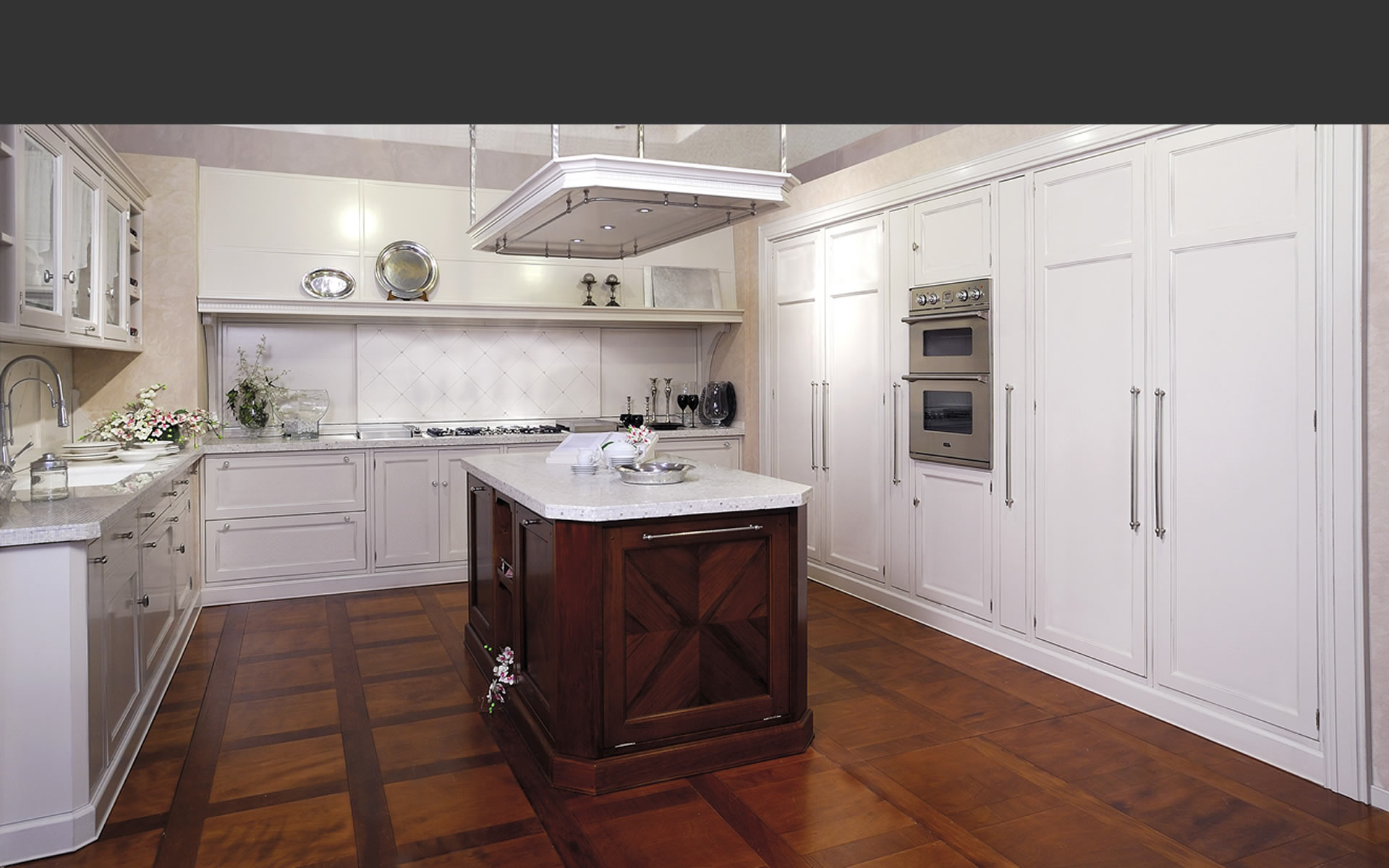 Contemporary
Fortuny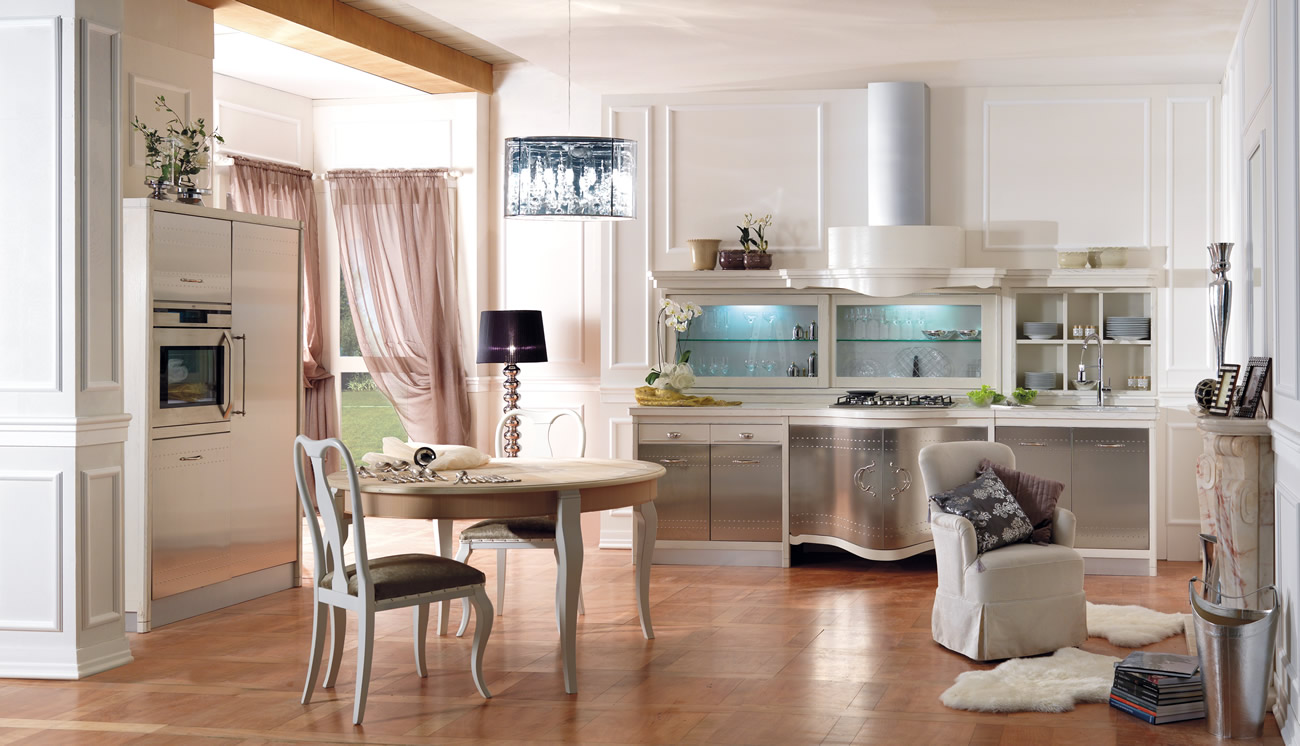 The Banks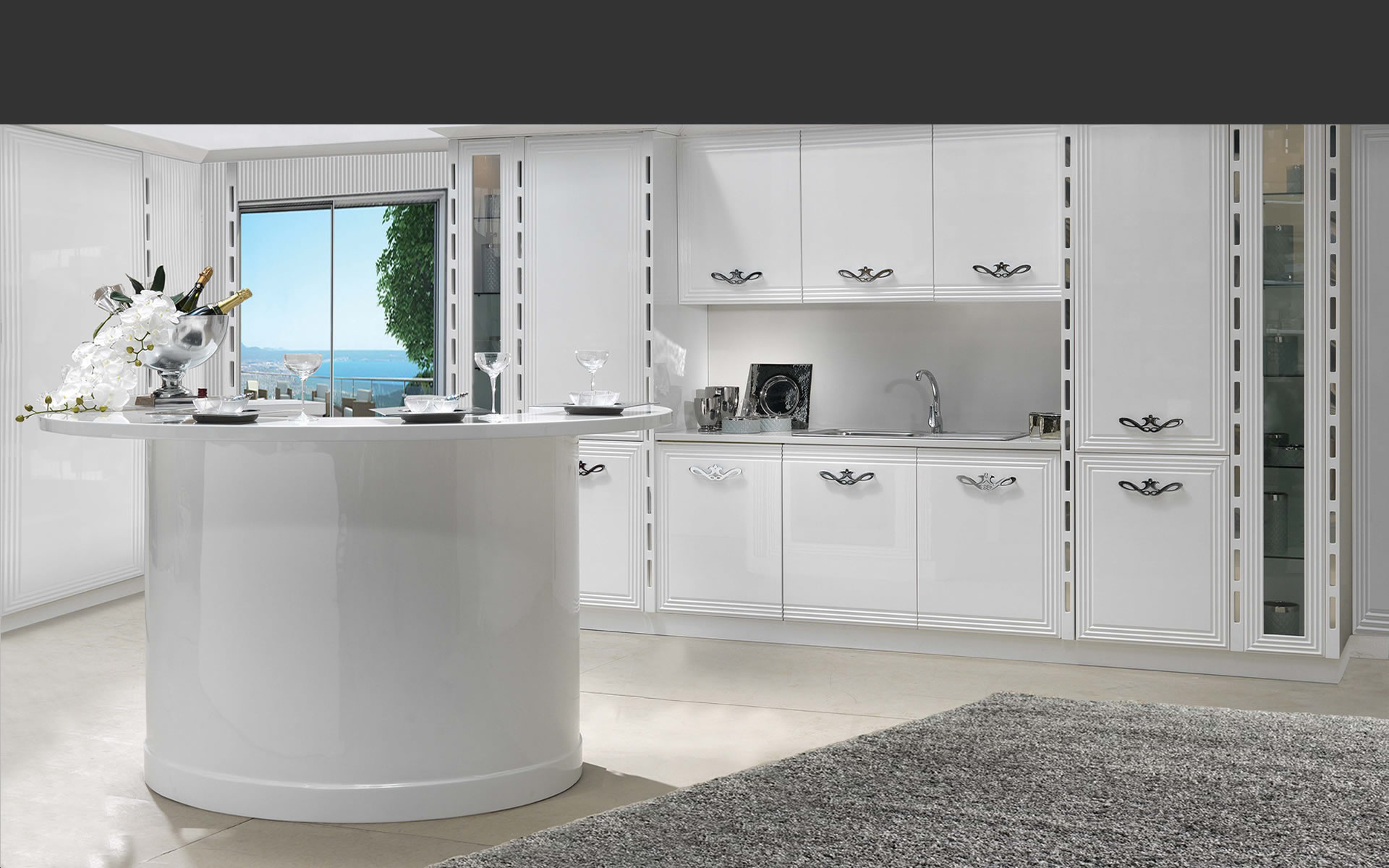 Country style
Arcangelica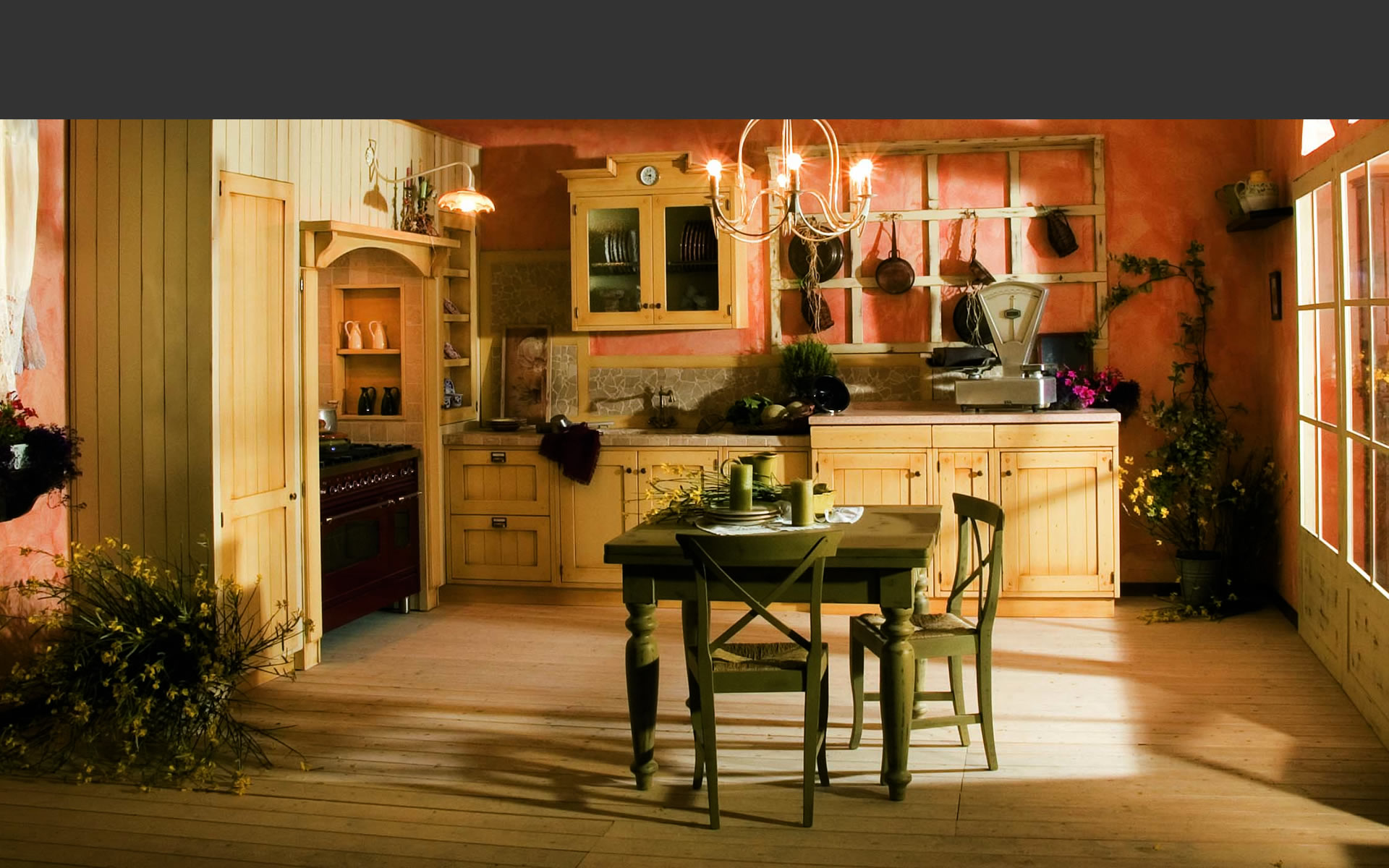 Castalia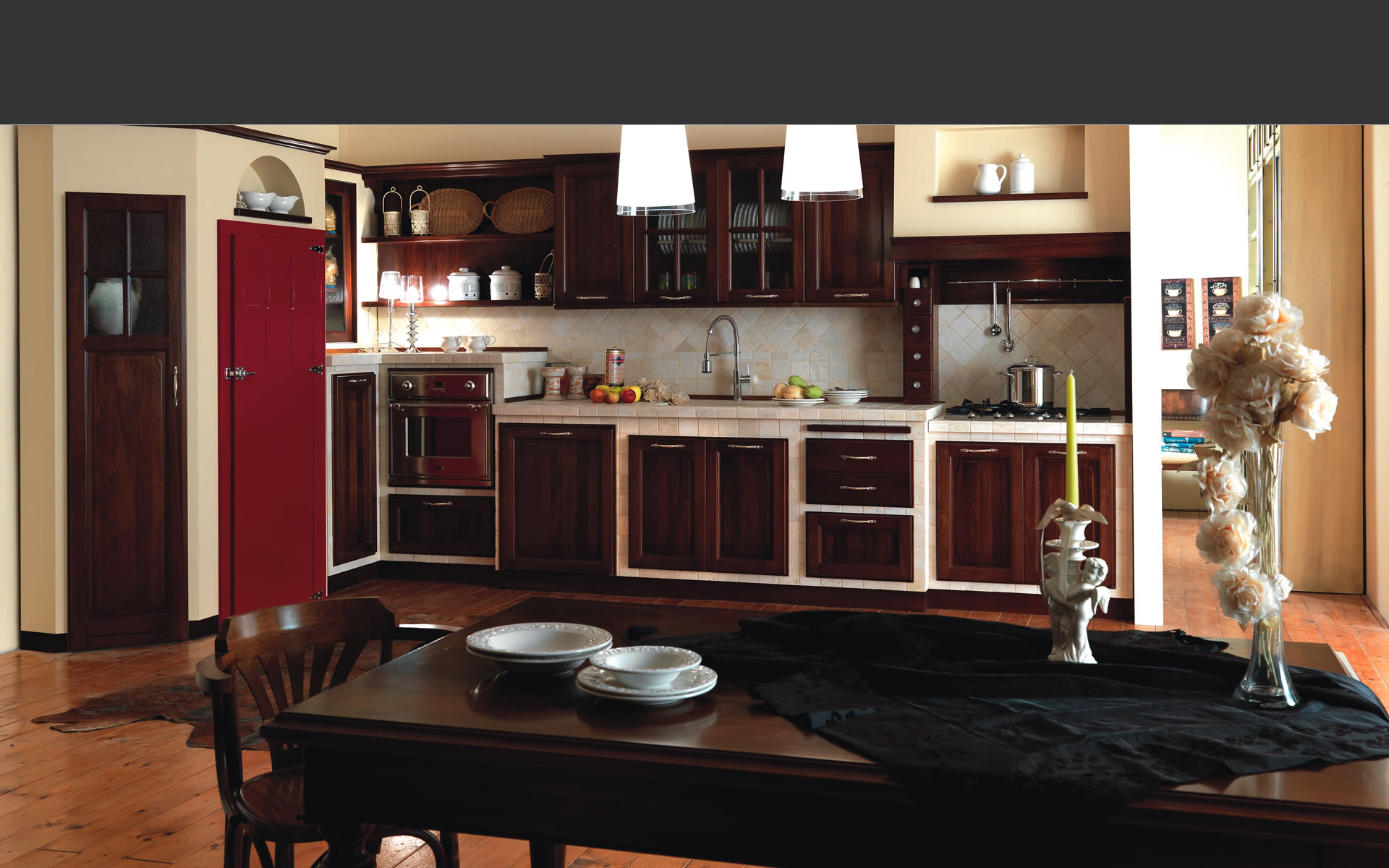 http://www.dangeli.it/collezioni-countrystyle-cucina-castalia-media/
THE ULTIMATE CUSTO-KITCHEN!
The kitchen is an integral part of the culturally developed world and a central hub of the home. However, its functionalities have changed over the decades – not just a cooking area anymore, it has also turned into a storage space, a social space, an office space and a family space. The PK-01 satisfies all of these applications making it the ultimate multifunctional portable kitchen island solution for use in both domestic and professional contexts. It is designed to allow users to customize the design in terms of size, cooking, preparing, storing, washing, socializing, and disposal.
There are two levels in which the PK-01 kitchen island solution can be customized to individual needs: Firstly, pre-manufacturing allows users to customize overall sizes and portability to suit their current spatial environment. Post-manufacturing allows the user to adopt a style that suits their needs with a selection of cooking and prepping modules, modular rack systems, and storage and waste systems. The modular frame and the use of parametrics also allow output in different sizes to create an extended product family. Secondly, the PK-01 offers a dynamic solution to the kitchen market by combining the functionality of an everyday kitchen and turning it into an adaptable kitchen workstation. It is an urban workstation that can be configured to fit right in at home, and also in the hustle and bustle of a working environment. All in all, the PK-01 gives users the ability to choose a suitable design or functionality for their desired use.
Designer: Barnaby Ward
http://www.yankodesign.com/2015/12/29/the-ultimate-custo-kitchen/
fredrikson stallard presents gravity at london's david gill gallery
fredrikson stallard: gravity
david gill gallery, london
march 9 – april 9, 2016
david gill gallery presents an exhibition of new work by fredrikson stallard, embodying the studio's interest in the dichotomy between analog and digital; controlled and chaotic forces; and serene and dynamic energies. 'gravity' expands upon the ideas that have informed the studio's overall practice — specifically the interplay between computer technology and manufacturing techniques — offering a narrative on the conceptualization and realization of each piece.

'gravity' table
the exhibition of work includes a table, console, mirror, light and — for the first time — a series of accessories.included in the show is the new 'gravity' table, which seems to hover in mid-air with a smooth, ice-like surface that sharply contradicts its fractured, jagged base; the dark red velvet sofas 'species I' and 'species II' — previously featured by designboom at their presentation at the london design festival — seemingly sourced from natural topography, yet manufactured from cutting edge technologies and classic materials; and 'manhattan' firedogs (used to hold logs) made from bent metal sheets.

'gravity' table — side view
each of the pieces embody a sense of immediacy, through the actions of shattering and smashing, yet maintain a sense of serenity. the collection sits between two worlds, placing beauty and destruction side-by-side. the duality between chaos and control is achieved through a deliberate use of material — acrylic is used alone or combined with patinated steel, and tactile red velvet is set against rigorous structures. every piece is paired down to its essential and fundamental elements, without any added superfluous ornamentation.

'gravity' table — base view
'the new is not the materials we are using, or the technology per se,' patrik fredrikson and ian stallard describe, 'what is new is seeing furniture and sculpture as the very same thing  — the object has become itself — it does not need a function it can stand upon itself. without technology we could not do what we do — but we are not driven by the computer — we are more interested in using and manipulating our emotions and our physicality.'
'metamorphosis' mirror

'hurricane' console

candlestick holders

'manhattan' firedogs

'species I' sofa

'species II' armchair
http://www.designboom.com/design/fredrikson-stallard-gravity-london-david-gill-gallery-03-05-2016/
http://www.thedesignsheppard.com/kitchen/concrete-kitchen-by-studio-thol#sthash.hdq5uZAS.dpbs