When buying a kitchen few things have to be consider: expertise, quality, trust and price.
Expertise shown both by the designer and manufacturer. I use to say:"your kitchen is as good as your designer is"
Quality displayed in every step of the process, from customer service to quality of cabinets and the contractor's manners.
Both from above should generate a feeling of trust, knowing that you are in good hands and what you are told its what's going to happen.
Price to reflect exactly the quality of services provided in a fair and balanced exchange between company and client.
Ideally, all 4 articles should be ticked. Most often only 3 of them are. Up to the client to prioritize the order of above values.
What to know more? Enroll now: http://kitchendesignacademyonline.net/contact/ New group starts 2nd of May.
Schmidt Holzinger Innenarchitekten
Germany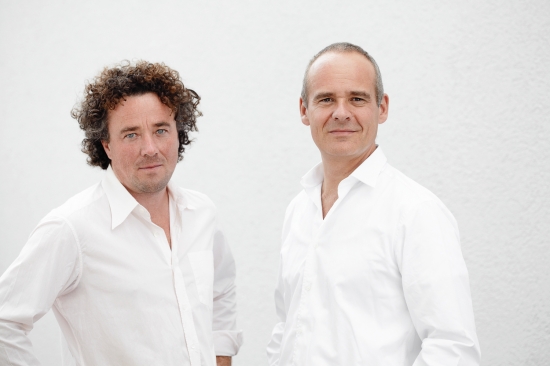 Partners
Ulrich Holzinger&Dieter Schmidt
We create rooms that people will enjoy living and working in
A team of interior designers specialising in custom-made creative solutions. We adhere to strict artistic standards and excellence in service. Whether for a new build or a re-build, we create rooms that people will enjoy living and working in. We put our customer's needs first and aim to exceed expectations. Working independently from any manufacturing brand, we have a passion for aesthetics and a love for detail. You can rely on us to deliver what we say we will deliver.
Rombergweg House
Savignystraße penthouse
Martin-Luther-Straße apartment
Briennerstaße penthouse
http://www.world-architects.com/en/schmidt-holzinger/projects-3/briennerstasse_penthouse-35588
Cucine, Italy
The origins. The kitchen in his hands
There are passions that accrue through your fingers, with the daily work of your hands. And there are dreams that develop a clear vision of the future.
These ideas are sounding the imagination and craftsmanship of Santarossa brothers in 1976, when their enthusiasm form a company – in Mansuè in the province of Treviso, in an area where you can feel the culture of furniture – and their idea of ​​cuisine becomes a brand.
The first steps of Armony are fast thanks to the immediate consent of a growing customer base in Italy and abroad. The care and obsession with quality, intuition for form and function go from traditional dynamics of the carpentry workshop to the most modern industrial logic. And the pace continues to grow.
Cook, talk about, feel good together. The kitchen in the heart.
The kitchen is not only the center of the house, but also to affect, family identity. The kitchen is the heart of each of us.
A kitchen so is about creative thinking of designers attention to lifestyle and emotional value of the functional forms, and grows with the careful choice of materials certified products in an environmentally friendly way.
There is a constant dialogue between Armony, people who choose it, retailers that offer it, an exchange of ideas that is the lifeblood of all our projects. A kitchen that grows in the hearts of the people, born from the heart of its creator.
T16
The elegant reflections of glass and the expressive texture of stoneware. T16 interprets the modern door with original and elaborated that combines different materials into a single body, offering refined Front cladding choices: glass 4 mm tempered satin and painted by choose from six colors and stoneware from 3 mm in four variants . The opening with rounded channel in the same wing aluminum finish enhances its modern character.
Sigma 22
The Sigma 22 mm thick door in character. Available in lacquered colors, the innovative PET painted, in the most innovative termostrutturati melamine in oak in four variants carefully selected and exclusive lacquered metallic effect Iron developed by Armony, the environment gives the right amount of light and atmosphere to fully enjoy the beauty the kitchen.
Rho
A selection of finishing processes the refined taste of neutral colors to draw the trends of modern cuisine with the special gloss exclusive Pet and horizontal or vertical grain of the thermo and flamed melamine. The external handle decorates the door 22 mm thick with a keen sense of proportion, the same that is found in every composition.
Tau
A kitchen with a young and brilliant spirit that is in pre-laminate available in an attractive palette of colors and stones of the source of creativity. Tau will be offering the Fenix, an innovative scratch-resistant material with extraordinary qualities of strength, yet soft to the touch and elegant in matte tone. Tau has all shades and textures to give the kitchen the size of an immersive space.
Future Classroom
An interactive and self-sustaining kitchen for educational use
Designer:
Tobias Tsamisis
Industrial Design, Hungary
Moholy-Nagy University of Art and Design, Hungary
"Tobi, 24 years old, from Germany. At the moment I´m studying product design abroad at MOME in Budapest and my home university is the university of applied sciences in Darmstadt. I love to photograph, cook and be creative all the time."
The kitchen has the ability to produce fruits and vegetables within itself by using an integrated aquaponic system. Aquaponic is a system where plants and fishes are living in one circle together benefiting from each other: The fishes are producing waste which allows the plants to grow up faster and with a higher quality. The only technology which is needed is a water pump which regulates the water circulation between the aquarium and the bed for the plants. The second part of the kitchen is the cooking area. It is equipped with a cooking stove and a sink, which you can hide if you are not using it. Under it is enough stowage for a dishwasher and an oven. The interactive surface is the connecting piece between the two. It is a big touch screen where the kids can interact with the system in a playful way and learn what they are interested in.
http://electroluxdesignlab.com/2015/submission/future-classroom/
Materials Village
a project by Material ConneXion Italia
The hub of Material ConneXion® Italia dedicated to materials, new technologies and sustainability.
The format, having successfully reached its third edition, wants to represent a real "village" made of houses, each dedicated to a project connected to the world of materials and manufacturing processes.
The application fields are: ceramics, textiles, architecture, interiors, furniture, household appliances, packaging, up to lighting and finishes.
Scheduled Events
April 13th, 6.00-9.00 pm.
Architects Night.
Materials Village – Superstudio Più – Art Garden Via Tortona, 27 – Milano
Evening dedicated to architects and architecture studios.
April 14th, 5:00 pm.
New Horizons in Creativity: Connecting Architecture, Nature and Humanity.
Base – Spazio Ansaldo, via Bergognone 34 – Milano
Material ConneXion® Italia in collaboration with Abitare presents "New Horizons in Creativity: Connecting Architecture, Nature and Humanity".
Speakers: Stefano Boeri, Architect, Eric Quint – CDO 3M, Humberto Campana, Designer, Marco Piva, Architect, Francesco Librizzi, Architect, Leonardo Caffo, Philosopher. Welcome speech by Rodrigo Rodriquez, President of Material ConneXion® Italia Moderator: Emilio Genovesi, CEO, Material ConneXion® Italia.
Material ConneXion® is the most important international network of research and consulting on innovative and sustainable materials with libraries in New York, Milan, Tokyo, Bangkok, Daegu, Skövde, Bilbao, Copenhagen and Hong Kong.Material ConneXion® Italia, of which Rodrigo Rodriquez is the President, from 2002 provides consulting activities, promotion and training for companies in the field of innovation, materials and sustainability. The Milan office has a library displaying more than 5000 material samples coming from all over the world.
http://www.archiproducts.com/newsletter/dossier/317785?uid=C3EECEDD005C4603A543B5ECFA058412
Dame Zaha Hadid (October 31, 1950 – March 31, 2016) was one of the world's leading architects and a guiding light for countless designers around the world.
She was born in Baghdad, Iraq and studied mathematics at the American University of Beirut before commencing her career at the prestigious Architectural Association in London. In 1979, she founded Zaha Hadid Architects in London and worked mainly as a 'paper architect' at the edges of architectural theory before earning her first built commissions in the early 1990's.
Influenced by the Russian artist Malevich and the Deconstructivist Movement, she also cited mathematics and geology as inspirations for her curvaceous and fluid works made possible by the latest technology. Her office, led by Patrik Schumacher and herself, has become renowned worldwide for its use of parametric design, utilizing computer software to develop complex geometries and forms that would be nearly impossible to draw by hand.
A two-time winner of the Sterling Award, she was the first female architect to win the Pritzker Prize, bringing a new perspective to the profession and single-handedly changing ideas of what is possible in architecture on many levels. Architect Graham Morrison is quoted as saying: "She was so distinct that there isn't anybody like her. She didn't fit in and I don't mean that meanly. She was in a world of her own and she was extraordinary."
In this collection, we take a look back at some of the projects that will most certainly become part of her illustrious  legacy. RIP and thank you for everything.
http://www.archello.com/en/collection/zaha-hadid-1950-2016